Supports & Services
Services for International Alumni
International Graduate Services & Support Centre
Congratulations graduates and welcome to the Lambton College Alumni family. The International Graduate Support Centre is a place dedicated to assisting International alumni as they seek employment and settle into Canadian life following graduation.
International graduates from Mississauga, Toronto, Ottawa, and Sarnia have access to:
Immigration guidance and services
Career coaching and job search tools
Financial and legal resources
Support for family members
Workshops and social events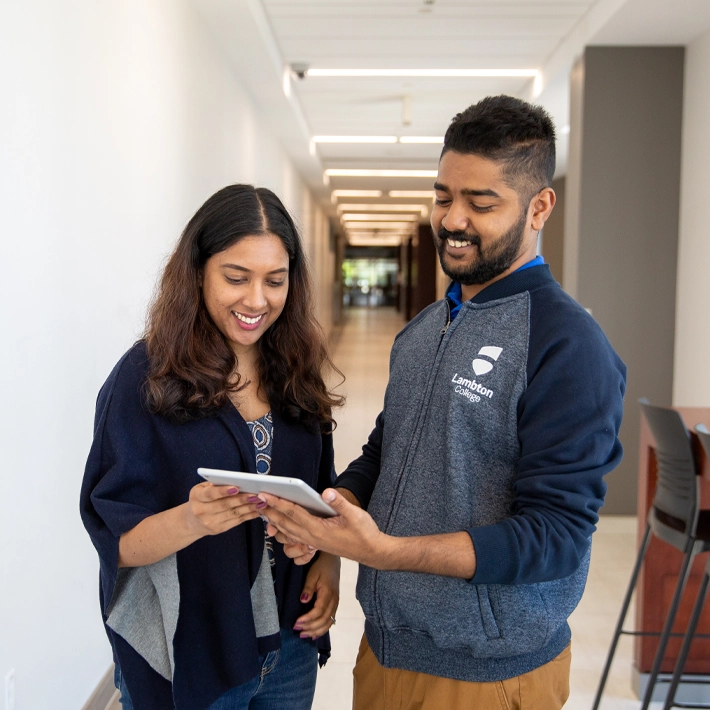 Job Search Platform for International Graduates
The Lambton College Alumni Association and International Graduate Services & Support Centre has partnered with Isempower, Canada's first digital career ecosystem for international graduates. Graduates can launch their dream career in 4 easy steps:
Create an account
Receive personalized guidance right away in your inbox
Meet the community and mentors
Apply to jobs
Join the fastest growing ecosystem of international graduates and students today!
Book an Advising Appointment
Complete this form and someone on our International Graduate Services & Support team will be in touch.
We can discuss various alumni services we provide and can help you get the information you need to seek employment and settle in Canada.
Work Permits & Permanent Residency Status
Post-Graduate Employment
International students who successfully complete their programs of study at Lambton College may be eligible to apply for a Post-Graduate Work Permit Program (PGWPP). This program allows students to gain valuable Canadian work experience.
A work permit under the PGWPP may be issued for the length of the study program, up to a maximum of three years. A post-graduation work permit cannot be valid for longer than the student's study program, and the study program must be a minimum of eight months in length. The length and approval of the PGWPP is determined solely by Immigration, Refugees and Citizenship Canada (IRCC).
Visit the PGWPP Website
Immigration Regulations & Changes
Immigration regulations are legislated by the Federal Government of Canada and are subject to change at any time without notice. Students are responsible for ensuring that they are in compliance with all Immigration, Refugees and Citizenship Canada regulations at all times during their studies and while in Canada. Lambton College staff are not authorized to provide advice or guidance on immigration-related matters. Prospective applicants and current students should consult the Immigration, Refugees and Citizenship Canada website or call the IRCC Call Centre at 1-888-242-2100 to answer or clarify any immigration-related questions or information.
Work Required for Permanent Residency Status

If you're looking to obtain Permanent Residency Status, it is important to gain work experience in one of the following TEER categories:
TEER 0 - Management Occupations
TEER 1 - Occupations that usually require a university degree
TEER 2 - Occupations that require a college diploma, apprenticeship training of two or more years, or supervisory occupations
TEER 3 - Occupations that require a college diploma, apprenticeship training of less than two years, or more than six months of on-the-job training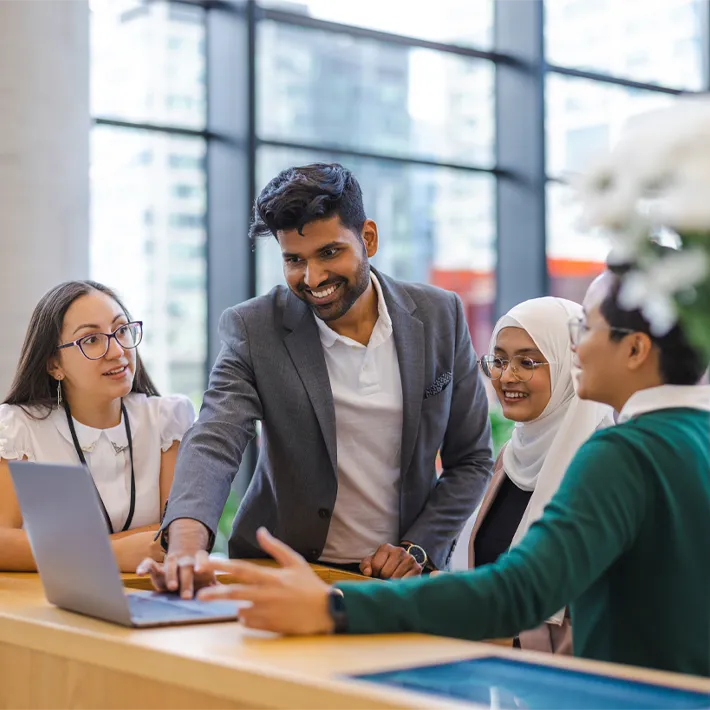 What is the NOC System?
The TEER categories are part of the National Occupation Classification (NOC) System.
Work experience can be in one or more the categories and you must be able to show that you performed duties set out in the lead statement of the NOC. This includes all essential duties and most of the main duties listed.