Discover College before Leaving High School
The School-College-Work Initiative (SCWI) is a program that encompasses three programs that offer high school students a chance to immerse themselves in college curriculum prior to completing high school.
The three programs offered through SCWI are:
Dual Credit Program
The Dual Credit Program is a great way for high school students to try college for free while experiencing the full classroom experience at Lambton College.
High school students enroll in a college course that counts toward both their O.S.S.D. and their post-secondary diploma or certificate. This program allows students to explore areas of interest to help shape their future educational goals.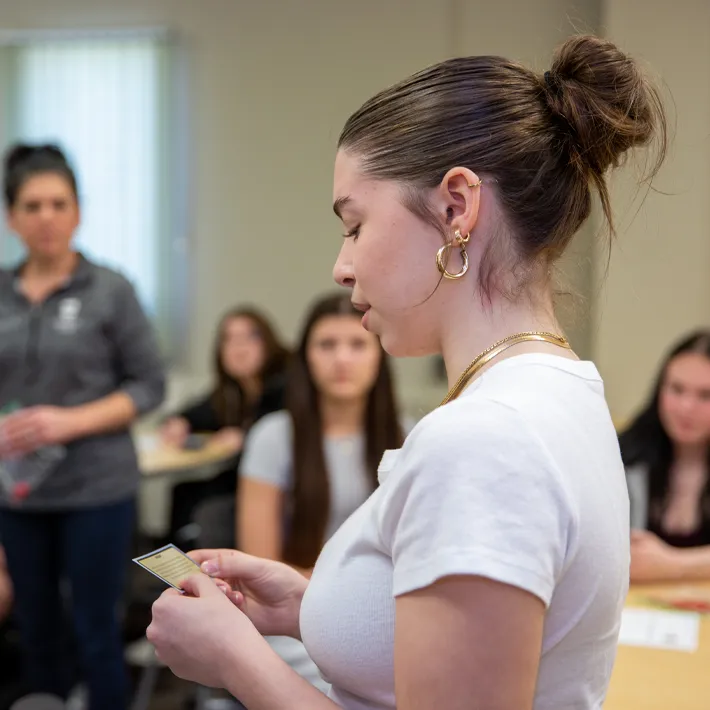 Want to Register? Book an appointment with your high school guidance counsellor.
School Within a College Program
The School Within a College program (SWAC) gives students an opportunity to complete their O.S.S.D. at Lambton College.
Students enroll as full-time high school students but complete their courses in the college environment. They are also able to explore post-secondary programs by taking part in the Dual Credit program.
Students must have a minimum of 22 high school credits to enroll.
Program Hours
Day Time Program

Offered to students who are 18 - 21 years of age
Monday - Friday - 9 a.m. - 2 p.m.

Adult Program

Offered to mature students who are 21 years of age or older
Monday - Thursday - 3 p.m. - 6 p.m.
Ontario Youth Apprenticeship Program
The Ontario Youth Apprenticeship program (OYAP) is designed to provide students with the opportunity to start their skilled trades training while still completing high school.
This program allows for an easy transition from high school to apprenticeship training.
Please visit one of the following websites for updates about OYAP in your school district: