Join our Team

Lambton College is a post-secondary leader that cares about its students, staff, and community.
Our College offers a diverse student population of 13,000 students from 20 countries around the world, spread across our Sarnia campus and three international campuses in Ottawa, Mississauga, and Toronto
Why Work at Lambton College
By joining the team at Lambton College, you'll be choosing to joining an organization that:
Is leading the way
In education, training and research.
Is achieving great things
In technology, health, international programming, Indigenous learning, and social projects.
Is investing in its people
by committing to the personal and professional growth of all our employees.
Our Vision
Under the guidance of our Strategic Plan, Lambton College celebrates students, staff, and community with a heightened vision to challenge boundaries.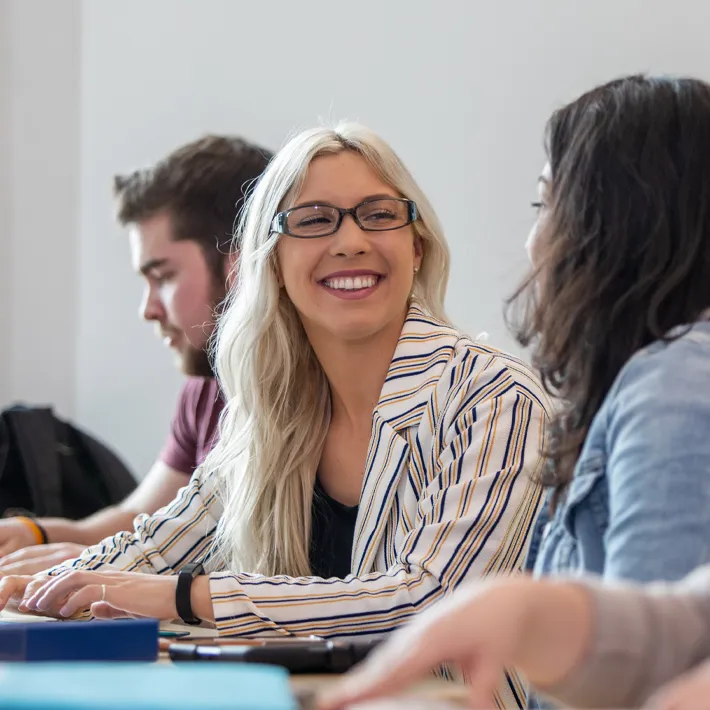 Strategic Plan
Our plan includes commitments towards advancing Truth & Reconciliation in collaboration with Indigenous communities, enriching the College and community through internationalization, and excellence in teaching and learning to equip students to be agile and flexible in a changing global economy.
As an organization, we strive to nurture a culture of inclusion, fairness, and understanding while developing initiatives that focus on three main pillars: Our Students, Our People, Our Local & Global Community.