Services for Employers
What to Expect
Employers are in good hands with Lambton College's Community Employment Services. We're committed to finding employment for our clients while working really closely with our local employers.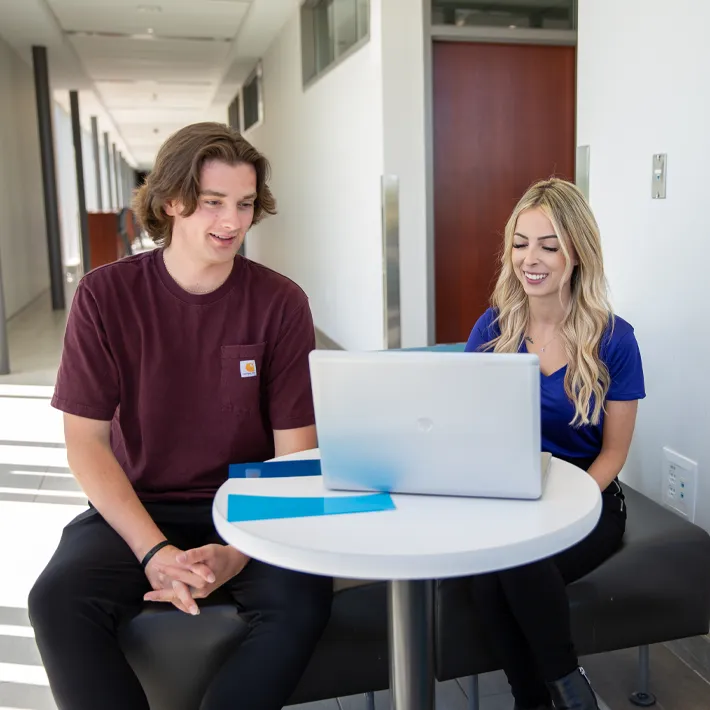 Learn more about the free employer services and incentives:
Access to hiring incentives and training supports
Web-based job posting service
Job fair and recruiting event assistance
Pre-screening of potential applicants
Assistance with job matching and job placement
Job coaching and mentoring services for new hires
WHMIS and health and safety certification for staff
Help with navigating eligibility requirements for training incentives
Hiring?
Let us help you find the perfect candidate by posting your positions on our job board.
Post a Job
Employer Eligibility for Employment Services

Employees may be eligible for financial incentives to offset some of the costs associated with providing on-the-job training and work experience for a new employee.
The employee must be eligible for the program and must not start working for the employer prior to registration.
Eligibility
To be eligible for a subsidized placement through Employment Services, employers must:
Be licensed to operate in Ontario
Demonstrate the ability to provide the trainee with adequate supervision and the training described in the training plan
Provide employment in Ontario
Place trainees on the company's payroll and provide the same employment terms as they do for regular employees
Comply with the Occupational Health & Safety Act and the Employment Standards Act
Maintain appropriate WSIB or alternate workplace safety insurance coverage
Have adequate third-party general liability insurance
Comply with all applicable federal and provincial human rights legislation, regulations, and any other relevant standards
Comply with freedom of information and protection of privacy legislation
Declare that they will not hire a spouse, sibling, or child as a trainee; will not displace existing staff or replace staff on layoff; and is not receiving funds from any other source for the training placement
Provide feedback and assessment of participants skill level
Have the potential for long term and/or contract positions for participants
Interested in hosting or participating in a hiring event?
Call us and we can work with you to either host or be a part of an upcoming event.
Contact Us
Community Employment Services
519-882-4333
Text: 519-312-3189
Fax: 1-888-865-2732
4248 Oil Heritage Road
Petrolia, ON