Registration Services
The Office of the Registrar & Financial Aid Services is where prospective students, applicants, confirmed and current students go for their registration services needs. Services provided include:
Program and course registration
Tuition and fee payments
Grades assessments
Transfer opportunities
Convocation and graduation information
Student records
All admission, registration, and financial aid inquiries can be directed to your program-specific Enrolment Services Professional (ESP). ESPs are available to assist by email, phone, or in-person in room B1-151.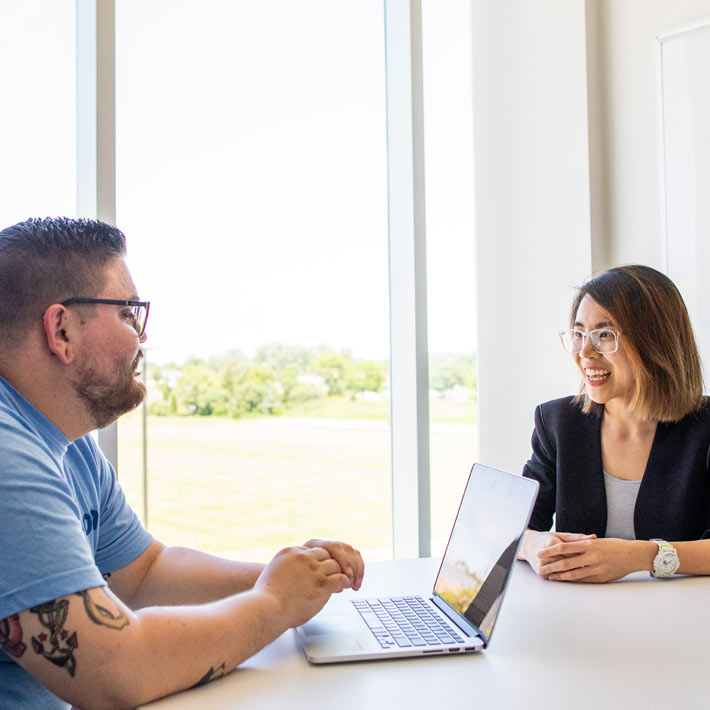 The Registrar staff are always helpful and have really saved me time and money throughout my college experience.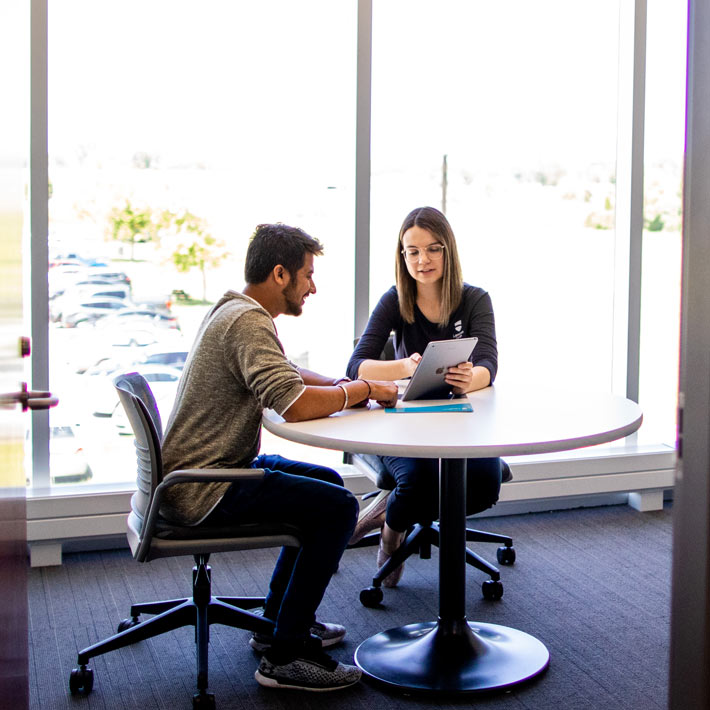 In-person service is available within 30 minutes

Access Supports
To access in-person services:
Customer Service Standards
We treat you with courtesy, dignity, and respect.
We treat you fairly while complying with all policies, regulations, and legislation governing the delivery of our services.
We ensure our services are accessible.
We ensure we are knowledgeable in our areas of expertise.
We deliver timely and efficient services by adhering to the following service response times.
Respond to emails within 2-3 business days
Respond to voice messages within 2-3 business days
Respond to fax and mail within 2-3 business days
In-person within 30 minutes
Processing of Ministry forms (e.g. OSAP) within 3-7 business days
Financial Aid Officer authority reviews, appeals, academic probation within 5-10 business days
Government authority reviews mailed within 5 business days, response from Ministry within 4-16 weeks
Government bursaries within 2-4 weeks
Competitive awards, scholarships, and bursaries within 6 weeks of the deadline to apply
Requests for emergency assistance within 3 business days
Transcripts are processed through myCreds and are available immediately for sharing
Registered Educational Savings Plan (RESP)/Education Verification, and Enrolment Verifications within 2-3 business days
To meet the Customer Service Standards, we require students to:
Provide appropriate ID for services (e.g. government ID and SIN, student card, photo ID)
Submit complete and accurate documentation
Be aware of terms and conditions on their OSAP agreements
Be familiar with the policies and procedures outlined in the student handbook
Please Note
These standards vary depending on the time of year. The minimum time frame reflects standards throughout the year and the maximum time frame reflects peak periods when new terms begin.
Request a Transcript
Official transcripts are usually sent from one institution to another at the request of the student. Students access and share transcripts using MyCredsTM|MesCertifTM.
You may access an unofficial copy of your transcript in you myLambton.ca account. Under Registration & Finances, click on Transcript Request. Scroll to the bottom and click View your unofficial transcript.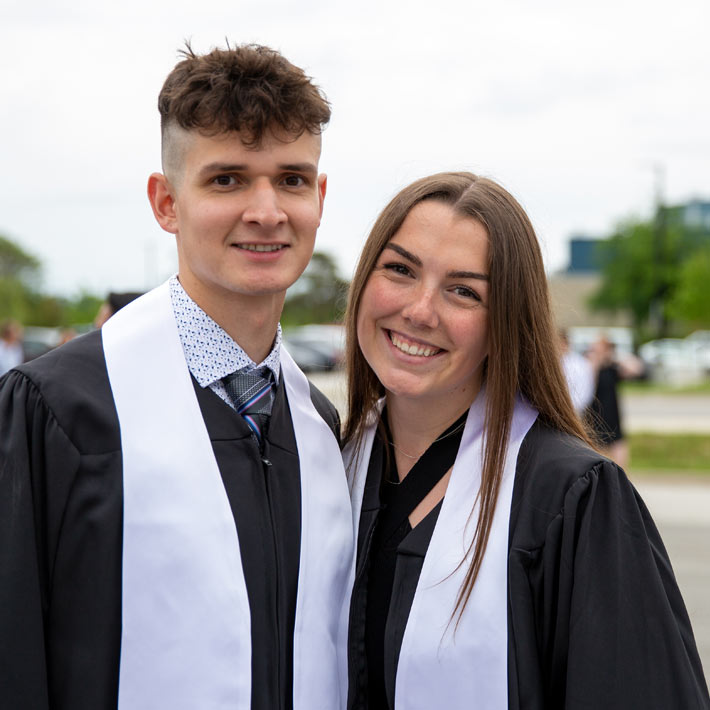 Are you graduating this term? Complete the Application to Graduate and email it to your Enrolment Services Professional.
Contact
Office of the Registrar & Financial Aid Services
Fax: 888-981-6760
Room B1-151
Office Hours
Service-Specific Questions

Program-Specific Questions
Contact your program-specific Enrolment Services Professional (ESP) for questions about paying tuition, applying for financial assistance, bursaries, and scholarships.