Become an Apprentice
Apprenticeship is a great pathway for people who are creative, intelligent, and appreciate the effect that the outcome of their work has on others. This work can be hands-on and engaging, it can lead to creative, rewarding careers that provide financial security, career portability, and exciting opportunities.
Ontario has over 140 registered trades, in fours sectors of our economy. With a Certificate of Qualification in a red-seal trade, your skills will be in-demand from coast to coast.
Lambton College offers the following Apprenticeship programs:
Entry Points
Unsure About Apprenticeship?

Think you'd enjoy a career in the Skilled Trades, but still aren't sure? Lambton College offers a few exciting ways to learn more about it before you have to commit.
Enroll in Pre-Technology & Trades

This one-year program will allow you to pick from several trades and occupations so you can try out a few different trades to see what fits you best.

Techniques Programs

If you have some experience or knowledge and think you know which trade best fits, you could take a one-year techniques program in the trade or career of your choice.
Ready to Get Started?
For individuals who already know they want to pursue a career in the skilled trades learn more about the following pathways:
If you're interested in gaining some more experience with the trades before starting apprenticeship training, take a closer look at the No Experience Pathway option.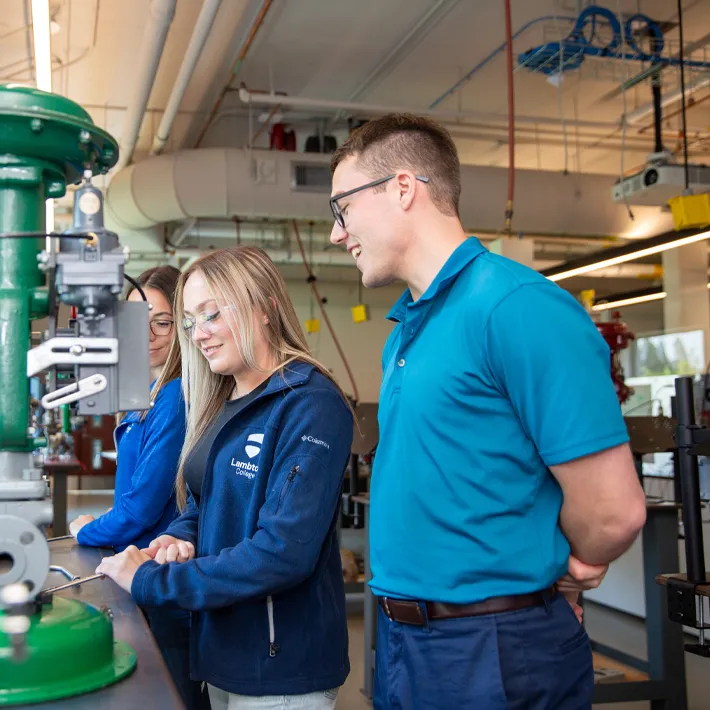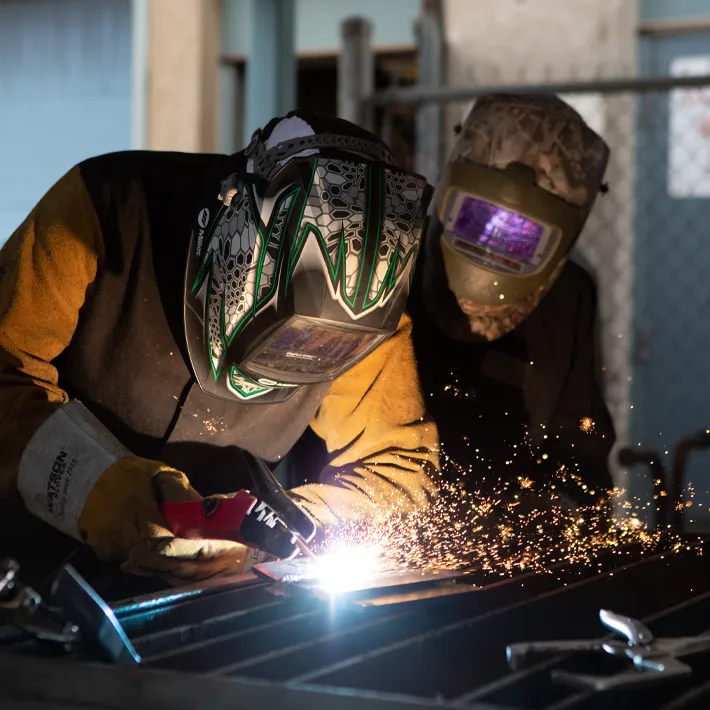 Direct Pathway
One way to become an apprentice is by finding an employer or employers who hire skilled trades workers and then submitting your resume directly to the employer and asking them to take you on as an apprentice. This process involves signing a contract with the employer and the Ministry of Immigration, Labour, Training and Skills Development and beginning your journey as an apprentice.
This process can be difficult and may involve:
Cold calling
Leveraging a connection through a friend or relative
Writing competency exams with a union or other organization
No Experience Pathway
Several of Lambton College's full-time programs are designed to get you ready for an apprenticeship. Graduates of these programs may have more success in finding employment in the trades as apprentices because they learned techniques and skill that help them make better workers on job sites. Graduates of a certificate or diploma program in a related trade may apply to have their classroom hours reduced from their apprenticeship training time, once they begin an apprenticeship. Check with your employer and ministry representative for more details.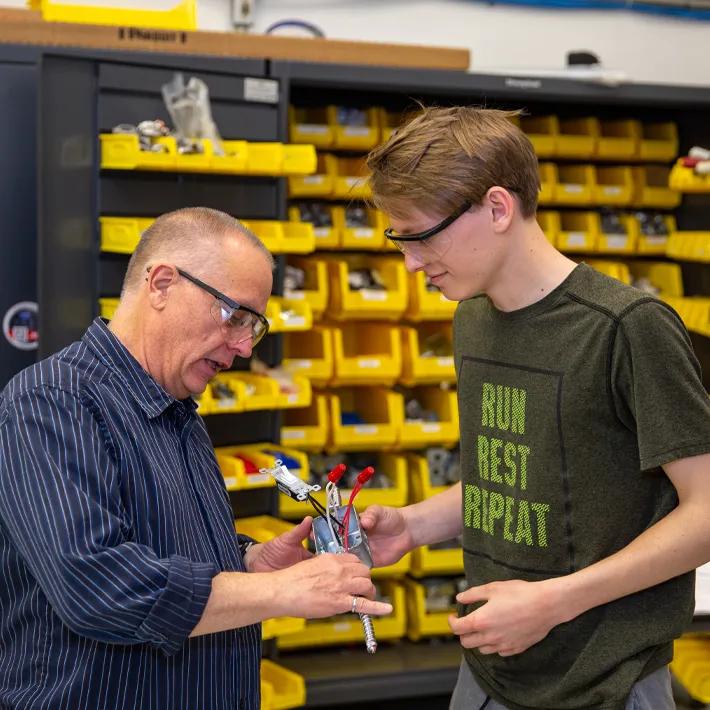 High School Pathway
Students in high school have an opportunity to start preparing for a career in the trades while still in high school.
While in high school, students enroll in the Ontario Youth Apprenticeship Program (OYAP) and work with an employer. Check with the guidance counsellor, technology department lead, or OYAP program representative at your high school for details about how to enroll in OYAP.

Did You Know?
Apprenticeship requires a contract between the apprentices, the employer, and the Ontario Government.
In-school learning is almost entirely paid for by the Ontario Government.
There are grants, bursaries, and other financial incentives.
Training Schedule
Typically, no matter which training pathway you choose, you will eventually land on the following training route as part of your apprenticeship journey:
Complete your Techniques, Technician, or Pre-Program at Lambton College

Pursue further post-secondary training or Find an Employer through the Traditional Pathway
-OR-

Enroll in the OYAP program at High School

After completing high school, you will then need to find on the job training (Step 1)
-OR-

Find an Employer through the Traditional Pathway

If you are able to find an employer through the Traditional pathway, your first step in the apprenticeship journey will be to Sign an Apprenticeship Agreement (Step 2)
10 Steps in the Apprenticeship Journey
Begin on the Job Training
Sign an Apprenticeship Agreement
Complete your first work term (about a year)
Complete your first term of in-school training
Complete your second work term (about a year)
Complete your second term of in-school training

Complete your third work term (about a year)
Complete your third term of in-school training
Pass a certification exam with at least a 70%
Receive your Certificate of Apprenticeship
Finish Line!
You're a Certified Journey Person