Testing for Lambton College Students
Lambton College offers testing services to both the college community and the general public.
Current students can learn about our testing services by visiting mylambton.ca or can visit us in room B1-107.
If you're a student registered through another college, university, business, agency, or association who is looking for testing services, we can help.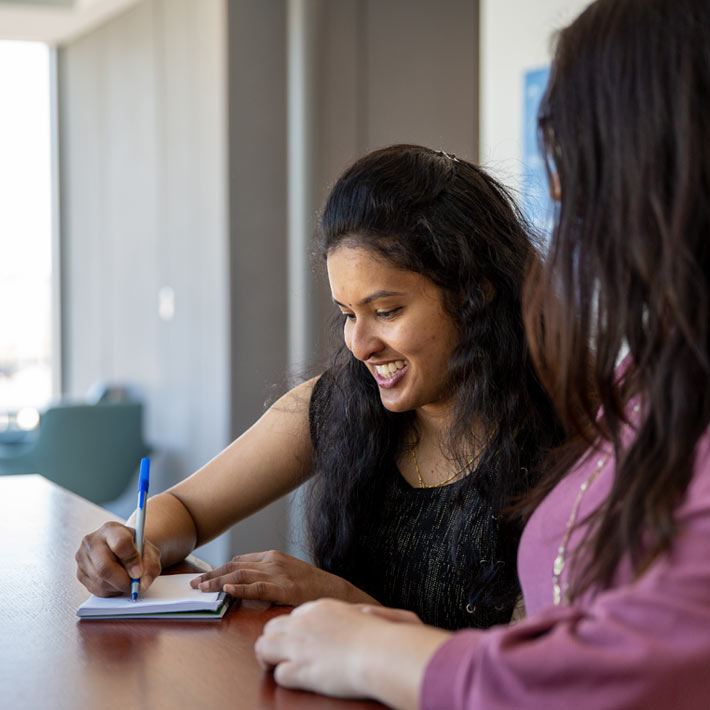 Services available to students and the community.

External Testing
External Testing services are available for a fee that can range from $60 - $150 depending on the assessment type.
Our services for the community include:
Individual and group testing
Controlled and secure testing space located on the first floor
Reasonable rates and well-trained proctors and invigilators
Off-site testing services
Parking
If you are writing a test on campus, you will be responsible for your own parking fees. View parking fees.
Testing Protocol
The Testing Centre at Lambton College offers proctor and invigilation services for paper-based and online exams from other post-secondary institutions, professional accreditation associations, or businesses.
All external students must follow the rules and regulations outlined by their institutions in the exam package that accompanies their test. They must also follow the rules and regulations set out by the College Testing Centre.
All students are required to show photo ID to check in for their exam when they arrive at the Testing Centre.
Fees
Sitting fees are $60 per sitting with the exception of:
MTCU - Ontario College of Trades Apprenticeship Testing - $150/sitting
Unless otherwise specified by the home institution or association, the student is expected to pay these sitting fees on the day of the exam by cash, debit, or credit inside the Testing Centre. Receipts will be provided at the time of payment.
Institutional Information
For institutions providing a hard copy student exam, please ensure exams and full instructions are sent well in advance of your scheduled testing date to:
Lambton College Testing Centre

Attn: Whitney Fennell
1457 London Rd, Sarnia ON N7S 6K4
Contact Us
Whitney Fennell
COORDINATOR, TESTING SERVICES
519-479-1055
Room B1-107B
Counselling Department
MATURE STUDENT TESTING