Next Steps
Looking to Apply?

If you're looking to apply to Lambton College, applications are being accepted now at ontariocolleges.ca. Be sure to apply by February 1.
Students who apply by this deadline are given equal consideration to programs that are highly competitive. With each application fee, students can apply to five programs with no more than three programs from one Ontario college.

Already Applied?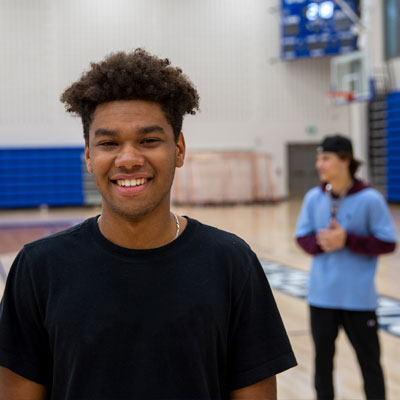 We want to see you here this Fall!

If you have already applied to Lambton College, then keep an eye out for an offer package. On November 1, we start sending out offers to any students who have applied and these offers continue going out as applications are received and reviewed.
If you've received an offer - CONGRATULATIONS!
Now let us show you what being a Lion is all about.
How to Confirm your Offer
If you're finished your research and you know that Lambton College is the place for you, confirm you offer:
Log in to ontariocolleges.ca
Review your offers of admission
Confirm your program of choice
Competitive or Oversubscribed Programs
If you have applied to a program that is considered competitive or oversubscribed, your offer may take longer to arrive due to the ranking process.

What do the Codes Mean?
ACU - Accepted Unconditionally

You are accepted to Lambton College and need to confirm at ontariocolleges.ca

ACC - Accepted Conditionally

You are accepted to Lambton College under the condition that you finish and receive a minimum grade in the required credits you are currently enrolled in (high school, academic upgrading), and you need to confirm at ontariocolleges.ca

HLD - Hold for Missing Requirements

Lambton College Registrar's Office has not received your official high school marks

HLM - Hold for Mature

You are over the age of 19 and qualify for Mature Student Testing to meet the admission requirements
How to Log in to mylambton.ca
As an applicant or a confirmed student, you can visit mylambton.ca and log in with your c# and password for more information including your assigned applicant status.
What is Sarnia Like?
Sarnia is a small community that borders Lake Huron. The college is located within walking distance of everything you need including Grocery stores, the mall, movie theatres, and walking and biking trails.
It's a great place to learn and live and provides students with a safe community that offers lots to do in the summer and winter months.
Prepare for Success this Fall
In the coming months, you can prepare for a more successful Fall by making sure you complete the following steps ahead of time:
Check if your program requires a Math Assessment
Many programs at Lambton College require first-year students to complete a math assessment to ensure they're ready for college level math. Log in to mylambton.ca and visit the Math Department section. Our assessments can be completed online an dif you are required to complete additional math modules you can complete over the summer.
Confirm if your program has Placement Requirements
If you are in a program with a placement this coming school year, you may need to complete a number of things to ensure you can participate in your placement. Log in to mylambton.ca and visit the Field & Clinical Placements section to make sure you have everything you need to be placement ready!
In a program with no Math Assessment or Placement Requirements?
Visit mylambton.ca anyway. This is a great place to find information about student services, scholarships and bursaries, fee deadlines, and important upcoming events - like orientation.