Lambton College adds two new Agriculture programs to its 2024 Fall lineup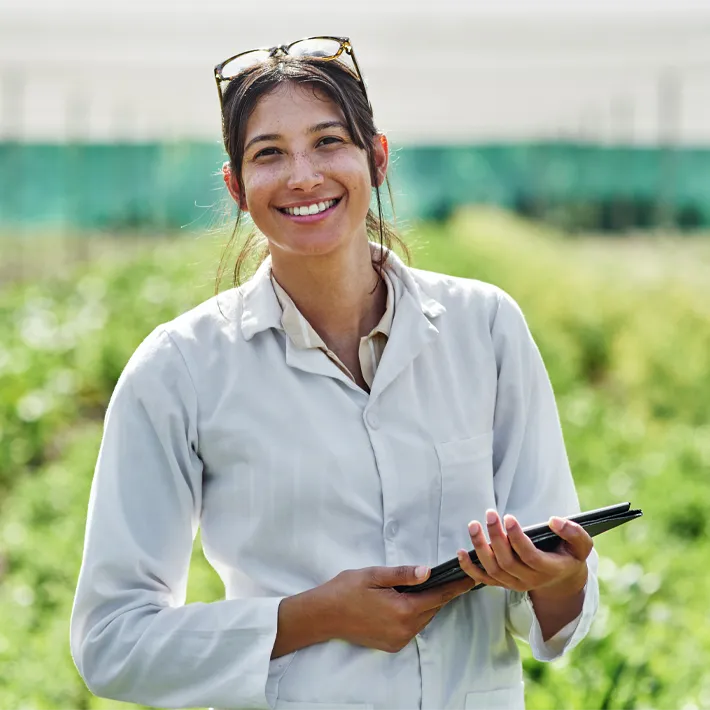 11 / 09 / 2023
SARNIA, November 9, 2023 – Lambton College is excited to announce the addition of two new agriculture programs to its fall 2024 lineup.
Created to equip students with the skills and knowledge needed to pursue successful careers in the agriculture industry, the new Business - Sustainable Agriculture program and the Agricultural Automation Technician - Greenhouse Systems Controls program will be offered full-time for September and feature a built-in co-op component.
From a business perspective, the Sustainable Agriculture diploma program was designed to provide students with a comprehensive understanding of business and management principles with a focus on sustainable and environmentally compliant operations and practices in the Canadian agriculture sector. The program will cover various aspects of agricultural management, including production, logistics, and sustainability related to food, feed, fuel, and fibre. Additionally, students will gain expertise in emerging agricultural technology, studying applications such as business software, farm machinery, field data collection, and analytics.
Additionally, the Agricultural Automation Technician – Greenhouse Systems Controls diploma program has been introduced to meet the operational needs of the controlled environment agriculture industry, including greenhouses, vertical and container farming, and related areas. Students will learn to integrate emerging technologies within agricultural business operations, improving efficiency through real-time information monitoring and automation. The curriculum encompasses installation, calibration, and troubleshooting of equipment and systems used in the agricultural industry. Coursework will also delve into the science and production of plants, integrated pest control management, sustainable energy solutions, and the latest agri-technology equipment and industry trends.
Dave Machacek, Dean of the School of Applied Science, Engineering Technology & Trades at Lambton College, emphasized the importance of skilled technicians in the greenhouse sector.
"The greenhouse sector contributes significantly to Ontario's economy, creating thousands of jobs across the value chain," he explained. "From a technical perspective, a career as an automation technician for greenhouse systems means you're playing an active role in optimizing crop production by implementing and maintaining technologies that ensure efficient operations and sustainable farming practices."
With a focus on renewable energy sources, efficient water usage, and carbon offset initiatives, Machacek says the program will deliver industry-relevant education to prepare students for the future of agriculture.
Applications are currently being accepted for both programs.
Interested applicants can also learn more about these new programs and the rest of Lambton College's diploma, degree and certificate offerings during the upcoming Fall Open House, taking place Saturday, November 18 from 10 a.m. – 2 p.m.
For media inquiries or more information:
Jami Kloet
Corporate Communications Coordinator
Lambton College
Phone: 519-479-1057
Mobile: 519-328-2081