One-Year
Ontario College Certificate
Overview
Are you organized and a great communicator with a strong business sense? Then office administration may be a route worth looking into.
In many ways, choosing a career in office administration means choosing to be at the core of an organization's operations. Lambton College's Office Administration - General program is ideal for those looking to develop their organizational, professional business, technical, and communication skills. It is an excellent stepping stone to a great career in office administration, offering students the required administrative support knowledge that will enhance the very important entry-level role in any office to be successful.
With a wide variety of hands-on practical experience such as, learning to expertly use a series of Microsoft Office programs, general accounting, fundamental office skills and soft skills for effective communication, graduates of this program are fully trained to meet the demands of today's challenging work environments. Graduates with these skills have the advantage of experiencing a range of work opportunities because these skills are highly transferable.
Office Administration students have opportunities throughout Lambton College to gain experience and grow their portfolios through participating in various activities to build their co-curricular records. General students indicate their program develops their computer skills; likewise, these students say their main goal for enrolling was to prepare for employment.
Start Here - Go Anywhere
This program shares a common first year with our two-year Office Administration programs.
Students can take a general first year and then choose to either graduate with an Ontario College Certificate or continue into the second year of one of the following Diploma programs: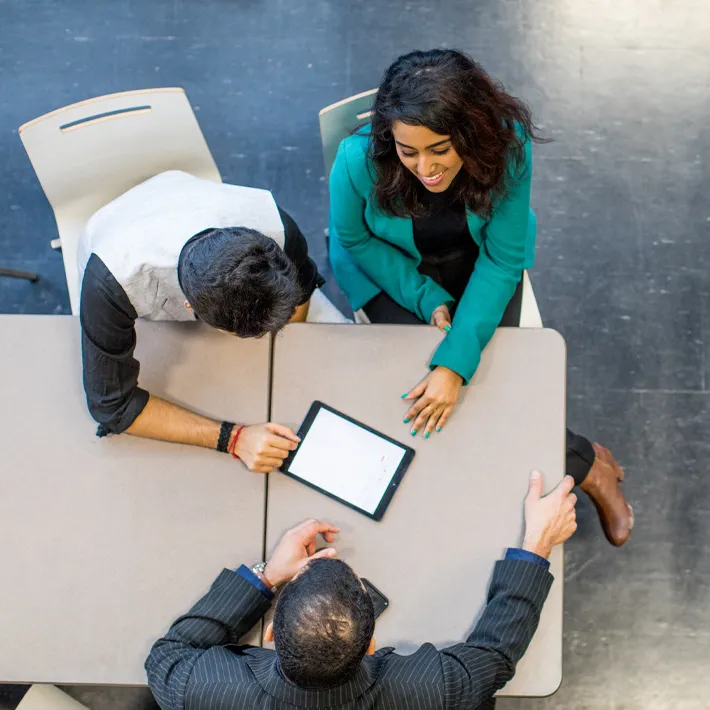 Admission Requirements
O.S.S.D. or equivalent with:
---
Mature Student Assessment for this program is available in the subject of English for the purpose of demonstrating proficiency in this required admission subject. For all other admission requirements, applicants must complete the required course(s) as listed above. For more information, please contact
counselling@lambtoncollege.ca
. Review the
Mature Student Admission process
.
Academic admission requirements can be obtained through
Academic Upgrading
and the Pre-Programs at Lambton College.
Real World Experience
Office Administration - General students are often sought after to fill internal student work study positions that are paid. These opportunities allow students to work in-between classes while gaining practical office experiences.
Other opportunities that exist for students looking to gain real work study experience include:
Participation in business meetings to learn and apply the skills associated with meeting planning, preparation, and minute taking.

Simulated project settings where students demonstrate tech savvy skills and interpersonal skills.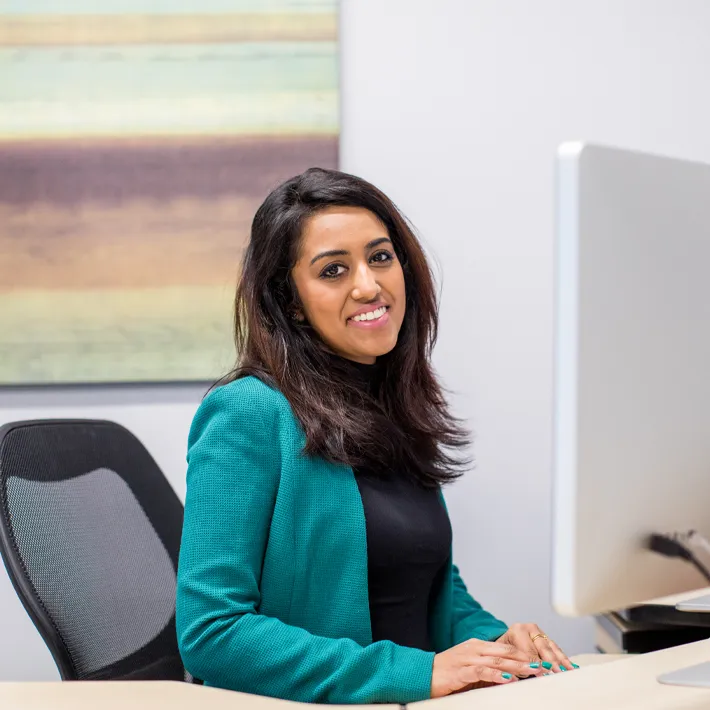 Gain real life experiences that set you up to succeed.

Costs
---
Please Note: These fees apply to the 2023-2024 academic year and are subject to change. Fees do not include books (unless specifically noted), supplies or living costs.
Technology Requirements
In order to keep pace with the requirements of each and every course in your program, Lambton College requires that each student have access to a laptop while studying at our college.
Courses
OAG-1025
Document Production I & Keyboarding
Document Production I and Keyboarding is a comprehensive beginner course in both keyboarding and document processing. Proper keyboarding techniques are taught, practiced, assessed and geared to both inexperienced and experienced students. Drills, skill builders and timed writings for speed and accuracy are used for developing a minimum speed of 33 net words per minute with minimal errors. Beginner to intermediate word processing concepts will be applied to the production of a variety of business correspondence including proofreading and attention to detail while applying and using the correct Microsoft Word functions. This course integrates both information input speed and accuracy required to meet multiple deadlines encountered in subsequent courses and in today's fast-paced business environment.
OAG-1023
Online Communications & Social Media
This course covers the comprehensive features of Microsoft Outlook, an industry standard for online communications. Concepts and skills are introduced in this course through lecture and demonstration, with students gaining immediate hands-on access to the complete and web-based software. Topics include comprehensive commands in all Outlook modules. Emphasis is placed on learning the Windows operating system, including organizational skills and management of electronic information. Microsoft One Note is taught and includes the fundamentals of electronic note taking. Students will be introduced to social media, and they will learn the importance of being a good digital citizen and effective Internet research.
OAG-1153
Multimedia Presentations
This hands-on course focuses on tools and techniques for creating professional business presentations. Students develop the knowledge necessary to design and develop dynamic presentations using PowerPoint. Students learn to communicate their message to an audience with effective slide presentations that incorporate design factors, text, graphics, sound and other multi-media effects. Students use team building skills to develop and facilitate a group presentation.
MTH-1002
Business Mathematics
This course is designed to introduce the learner to the skills required to solve business mathematics problems. Basic arithmetic and algebra skills are covered, as well as business applications including percentages, markup/markdown, trade discounts, simple interest, and compound interest. No prior knowledge of financial mathematics is required.
COM-1013
Critical Thinking & Writing
In this writing course, students respond to current issues and news articles via various styles of paragraphs and essays. Students practice thinking critically and organize and hone their writing to ensure clarity and correctness in their messages. Students explore different perspectives, and through synthesis, analysis, and response, strive for clarity of message and diplomatic expression of opinion based on fact. One of the pillars of Lambton College is a commitment to sustainability and equity, diversity, and inclusion, including Indigenization of the curriculum; where appropriate, readings in this course will reflect this commitment. Critical Thinking and Writing lays the foundation for a subsequent research-writing course.
GED-XXX3
General Education Elective
OAG-2214
Document Production II
This course is a further study in operating microcomputers and using word processing software. Emphasis is placed on mastering word processing concepts and applying them to format a variety of business documents. Accurate and efficient production of documents is an integral part of the course. Students will also learn to proofread using the techniques that professional proofreaders have found most practical and effective. In addition, students practice keying accurately throughout the course.
OAG-2204
Professional Workplace Skills
This hybrid course examines the various duties, responsibilities, and procedures required of an administrative assistant in today's office environment, incorporating both theory and practical applications. Students will learn effective interpersonal and business communications as well as applying practical business skills, including planning business travel, meetings and conferences, taking minutes, managing records, managing time and stress, and developing strong customer-focused skills. Students will also begin the process of creating an academic/work portfolio and will work through an office simulation using all skills learned to date. Students will explore Virtual Assistant opportunities, to reinforce the job opportunities available as an entrepreneur.
OAG-2314
Spreadsheet Management
This hands-on course introduces students to the power of spreadsheets. Students create workbooks, worksheets, and chart sheets suitable for the business world. Students analyze practical business examples that develop the skills and know-how to apply them to different environments.
ACC-2503
Financial Foundations
This course provides an introduction to accounting for a small business concern with a study of the fundamental principles and methods of record-keeping. Topics covered in this course include the following: basic bookkeeping skills as well as accounting applications for cash, accounts receivable, accounts payable, banking activities, and payroll.
JSS-1001
Job Search & Success
This course provides student with skills and knowledge to help support their career search and succeed in the workplace. Students align their personal skill set and goals to guide them on their career paths. They will learn how to effectively conduct a job search, build a professional and well-tailored resume and cover letter, and develop and practice interview techniques. Students will also develop their personal brand to help support effective career networking and aid in their job search. Teamwork and collaboration in the workplace are also discussed. Self-reflection is used to inspire insight and support their professional career journey.
GED-XXX3
General Education Elective
After Graduation
Employment Opportunities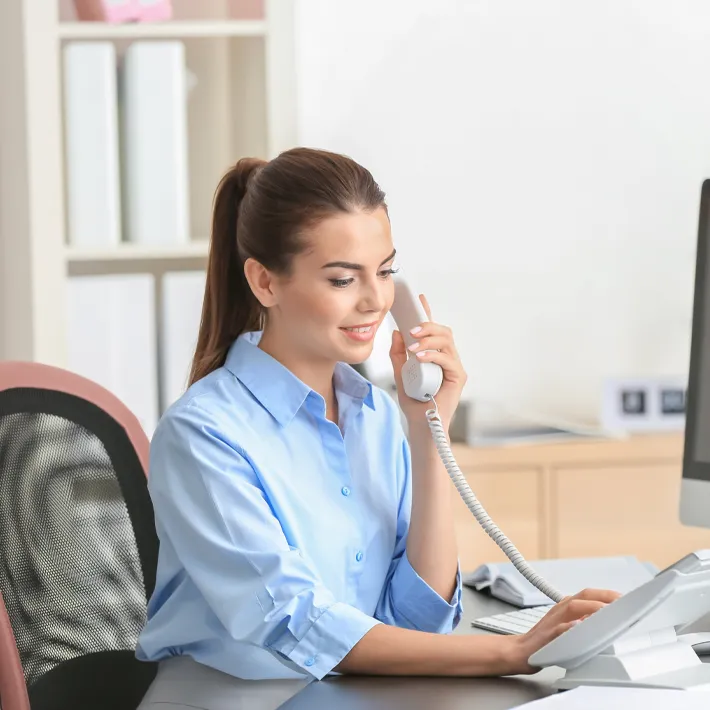 Many of our graduates use the Office Administration - General certificate program as a foundation for their careers in a business setting. They are able to demonstrate the basic skills needed to perform routine tasks to effectively and efficiently contribute in a variety of office settings. Graduates will be prepared for entry-level positions such as office assistants, front desk coordinators, or customer service representatives in business, industry and government.
For both future careers and moving into the second year of either the Office Administration - Health Services or Office Administration - Executive programs, students from the General program have a solid foundation of office procedures including practical experience using the Microsoft Office Suite that are transferable to most occupations today.
Job opportunities in this field are available in virtually every city. From hospital settings to medical clinics, and health and wellness offices, or from petrochemical to manufacturing, and small business to non-profit, or from education to government our students graduate with many employment options and are able to customize their careers based on their interests.
Accreditations & Certifications
Microsoft Office Specialist - Associate
The Microsoft Office Specialist - Associate certification is awarded through Microsoft for each test passed. Students are encouraged to practice through self-study and preparation through Certiport.com. Please Note: certificates and costs associated with certification are beyond the scope of the program and are recommendations only.
Professional Associations
Membership opportunities are available for students at an extra fee with the International Association of Administrative Professionals (IAAP). Consult Sherri Veilleux, Program Coordinator, for more information.
More Information
Skill Demands
Students must be able to use a keyboard and other computer-related equipment. Student may also be required to sit for extended periods of times. If you are an adult learner looking to get ahead by refreshing your basic math skills or computer skills, please contact Academic Upgrading.
Some students with disabilities may require academic accommodations to equalize opportunities to meet the academic demands of this program.
Mac Users

Please be aware that students in this program cannot use Macbooks - a Macbook is not an acceptable alternative laptop option.
Laptop Requirements
It is recommended that students purchase a laptop with a Windows operating system.
Internet Speed Requirements
For best performance for students learning remotely, an internet connection with a minimum of 40 Mbps download and 10 Mbps upload speed is recommended in order to effectively use video conferencing and remote lecture deliver software as well as, other online resources remotely. Due to the large area over which students may be dispersed, we are unable to recommend a specific provider, so you will need to inquire around your area to find one that best suits your needs.
Minimum Laptop Requirements
In order to access the internet and virtually-delivered software and courseware, student laptops should include the following at a minimum. By meeting the following specifications, students will be equipped to access software and courseware on their laptop through the internet:
Intel i3 Processor or equivalent
4 GB of RAM or more
100 GB HDD or more
HD Graphics
Webcam with a microphone
Wireless 802.11n/ac 5ghz capable
Windows Operating System (Windows 10)
Software
To ensure students are getting the most out of their classroom experience, some software will be required.
Lambton College has made this software easily accessible online. Students can leverage our Microsoft Office 365 software packages and services. In addition, much of the software you require for your courses will be available on demand for use on any device – on or off campus.