Affects of cannabinoid therapy on dementia symptoms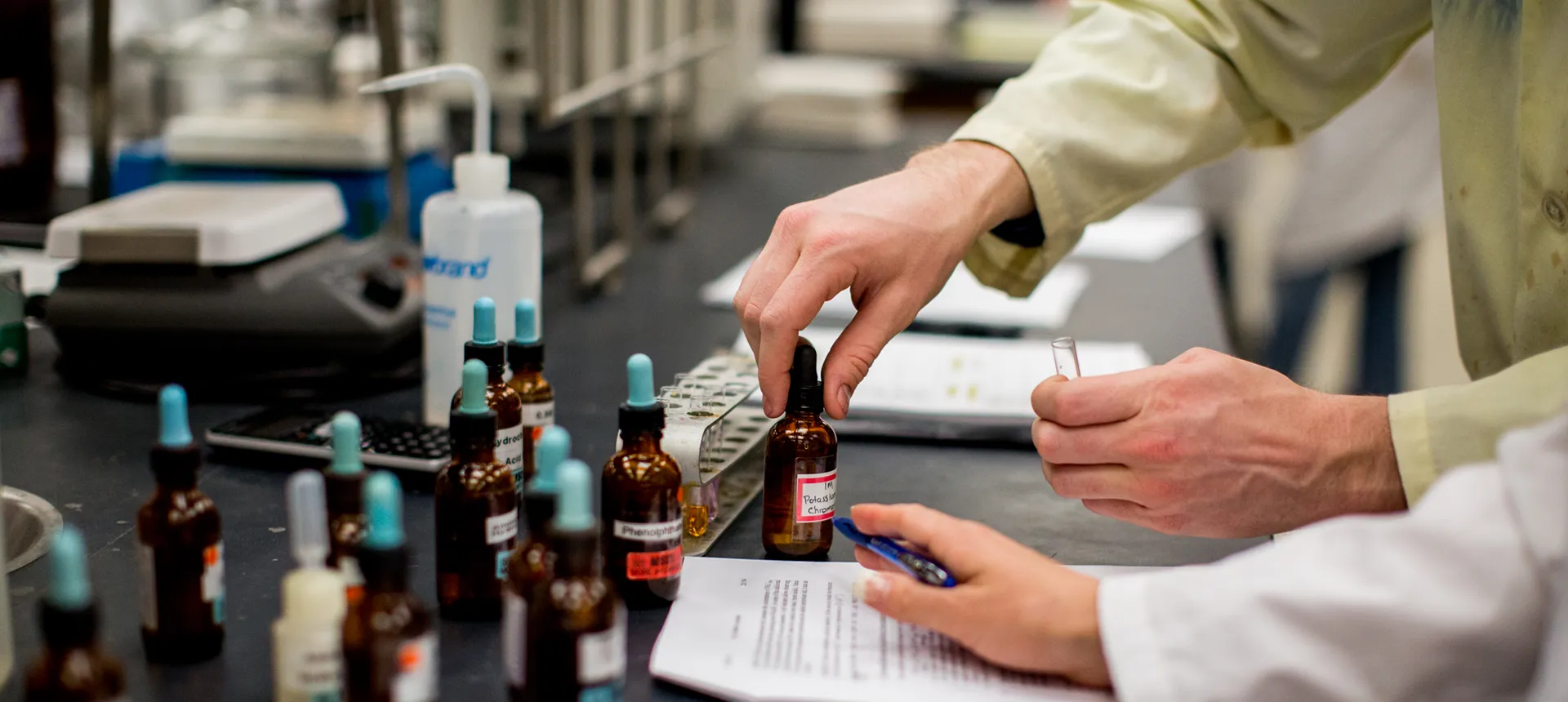 5 / 16 / 2022
Can cannabinoid therapy affect behavioural and psychological symptoms of dementia?
SARNIA, May 16 2022 - The Coronavirus pandemic has presented many health and social challenges, but perhaps no group has felt the impact more significantly than the country's nearly 200,000 long-term care residents and their caregivers.
Long-term care residents are among the most vulnerable to the Covid-19 virus and individuals living with dementia have been especially impacted. Of those living in long-term care in Ontario, 64 per cent suffer from dementia. The pandemic has caused significant and prolonged changes to their routine, impacting their responsive behaviours and exacerbating symptoms.
Through funding received by the Natural Sciences and Engineering Research Council (NSERC), in collaboration with the Social Sciences and Humanities Research Council (SSHRC) and the Canadian Institute of Health Research (CIHR) – College and Community Social Innovation Fund (CCSIF), Lambton College's lead researcher, Dr. Mikelle Campbell-Bryson is working in collaboration with Dr. Blake Pearson, and Steeves & Rozema Nursing Homes to assess the impact of cannabinoid therapy on social engagement, quality of life and well-being amongst individuals living with dementia in long-term care.
Dr. Bryson-Campbell, Co-Principal Investigator on the project, says that emerging research and clinical data suggests that cannabinoid therapy could play a crucial role in the behavioural and psychological symptoms of dementia and decrease social isolation, improve quality of life and reduce caregiver distress.
"This study has the potential to be a real game-changer in managing the symptoms of dementia," adds Dr. Pearson, Co-Principal Investigator and cannabinoid medicine specialist. "Some 55 million people are affected by dementia worldwide and there is no known cure. Many current therapies, including commonly used antipsychotic medications, are associated with serious side effects and a higher incidence of death. Alternative safe and effective therapies are urgently needed and I've already seen some very positive outcomes in my clinical practice."
Lambton College was two of 28 recipients of NSERC's College and Community Social Innovation Fund, receiving $720,000 total, with $360,000 specifically to conduct this three-year project. Dr. Pearson has also committed a minimum of $100,00 in in-kind contributions to support the project. The goal of the CCSIF is to develop partnerships that foster community innovation in areas such as community development, education and training, climate change, environmental degradation, health and well-being.
A secondary aim of the proposed project will explore the impact of cannabinoid therapy on caregiver burden, including family and staff. The outcomes of the project have the potential to create several long-term, real-world benefits including more open dialogue between residents, families and physicians about individualize dementia treatments, policy change, increased staff knowledge, increased awareness and reduced stigma, decreased side-effects associate with managing dementia-related symptoms.
"Health Sciences is growing to be major focus of academic programming and research at Lambton College," said Dr. Mehdi Sheikhzadeh, Vice President, Research & Innovation, Lambton College. "Lambton College is committed to growing health sciences research to support various research groups and community organizations that contribute to health and medical research."
In May 2019, Lambton College established the NOVA Chemical Health & Research Centre as a commitment to building health-related research. The $30M facility is home to the Research & Innovation department and Health Sciences programming labs and advanced technology simulation facilities. The facility supports collaborative health research projects and experiential learning and training for students through programming, interdisciplinary learning, and applied research.
For media inquiries or more information:
Jami Kloet
Corporate Communications Coordinator
Lambton College
Phone: 519-479-1057
Mobile: 519-328-2081