Lambton College signs memorandum of understanding to support military-connected students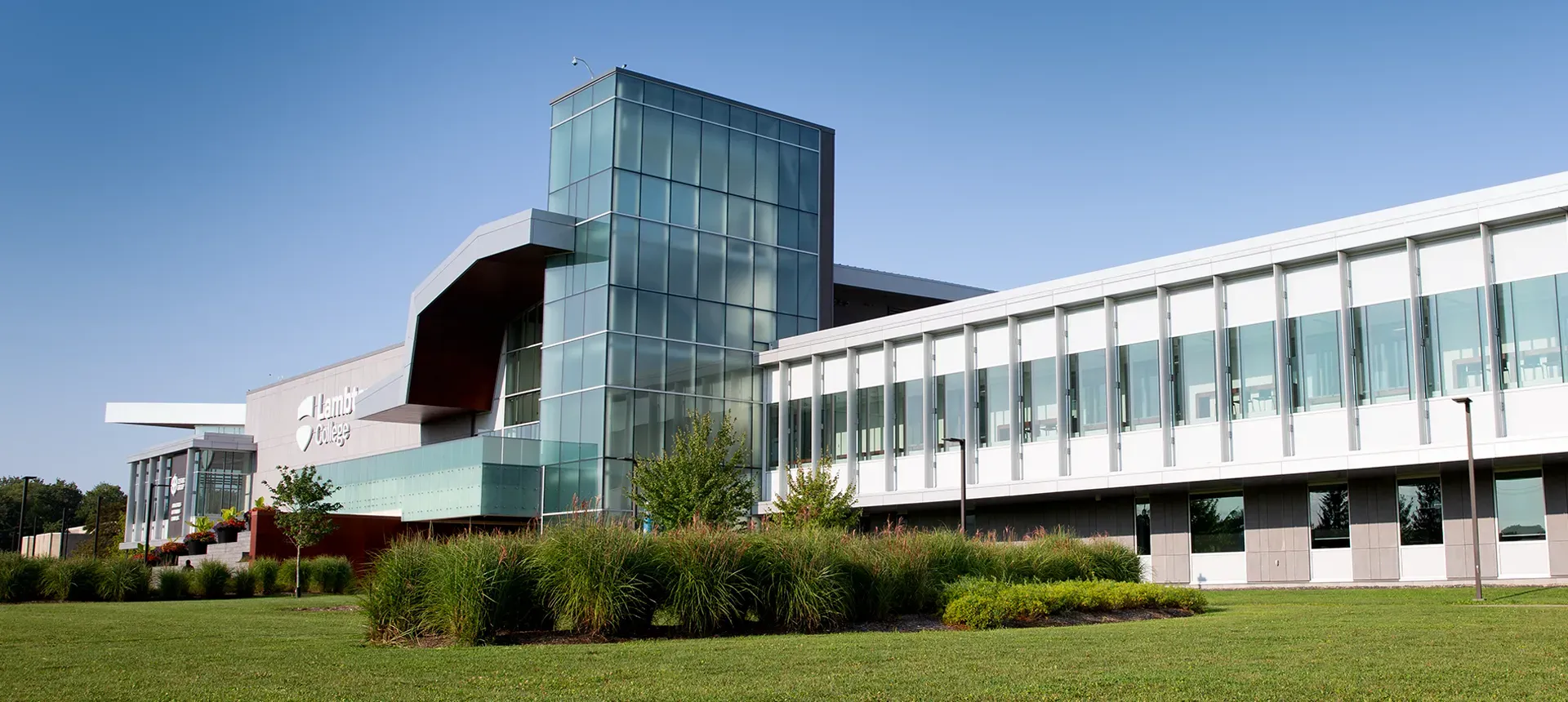 4 / 11 / 2023
SARNIA, April 11, 2023 – Lambton College has partnered with four other Ontario colleges to sign a memorandum of understanding (MOU) to collaborate on a framework to offer military-connected students barrier-free and local access to program completion.
The MOU was signed simultaneously by college presidents from Lambton, Fanshawe, Georgian, Humber, and Loyalist this week, which coincided with the National Day of Remembrance of the Battle of Vimy Ridge on April 9, 2023.
Military-connected students include learners who are currently serving in the Canadian Armed Forces, whether in the regular or reserve force, honourably released Veterans and their immediate family members (spouse/partner and dependent children).
The colleges will work together to reduce barriers for military-connected students who move inter-provincially due to Canadian Armed Forces service. For students looking to enroll in post-secondary programs beginning September 2024, Lambton and its partner colleges will undertake several initiatives, including:
transferring up to 100 per cent of course credits while recognizing distinct college requirements
streamlining the enrolment process between institutions
sharing of military-affiliated prior learning and assessment recognition practices to support institutional consistency
"We are delighted to sign this MOU and collaborate with other colleges to academically and socially support our military-connected students in any way we can," says Mary Vaughan, Senior Vice President, Academic & Student Success at Lambton College. "This agreement will help reduce some of the barriers military-connected students face when completing their college education."
The MOU was spearheaded by Darryl Cathcart, a retired Canadian Armed Forces soldier and founder of Release Point Education, an organization that has a vision of fostering the realization of academic excellence by supporting military-connected students through the provision of specialized, relevant and credible programming.
The Ontario College Application System (OCAS) will also now include a self-identification option allowing military-connected learners to disclose their Canadian Armed Forces affiliation. This new feature, also championed by Cathcart, and supported by all 24 Ontario public colleges, allows participating colleges to identify newly enrolled military-connected students and establish dedicated support and services for this underrepresented group.
For media inquiries or more information:
Jami Kloet
Corporate Communications Coordinator
Lambton College
Phone: 519-479-1057
Mobile: 519-328-2081