Lambton College launches new School of Nursing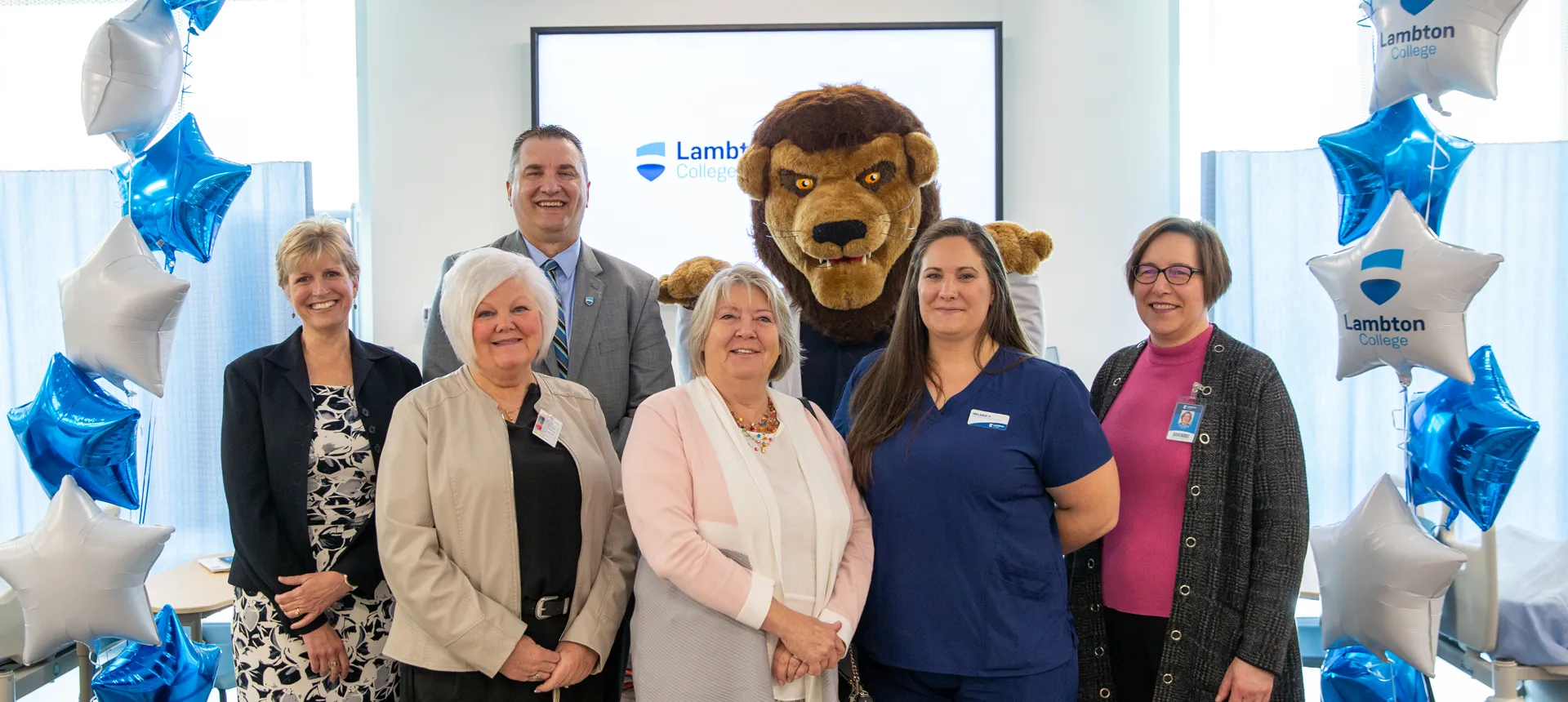 5 / 09 / 2023
SARNIA, May 9, 2023 – Just in time to welcome the first cohort of students into the standalone Honours Bachelor of Science – Nursing program, Lambton College is pleased to officially unveil the School of Nursing.
The revitalized School structure, which officially launched earlier today, will allow Lambton to make a major statement in Ontario postsecondary education while giving the College's Health programming the prominence it deserves.
"In developing this academic structure, the College has given extensive consideration to how we can realign programs to create impactful experiences for students, faculty and staff alike," said Mary Vaughan, Senior Vice President, Academic & Student Success at Lambton College. "This change will also help us focus on achieving student-centric growth by building on our strengths and capitalizing on new and evolving education and training opportunities in healthcare for our students."
To start, the School of Nursing will encompass the following programs:
Personal Support Worker Ontario College Certificate
Practical Nursing, Ontario College Diploma
Honours Bachelor of Science – Nursing Degree
Vaughan says the College developed these programs into their own school in an effort to create better laddering and pathways between career opportunities and progression.
"Students may start in PSW, but have aspirations to come back to the college environment to pursue further education," she explains. "Having a school with that goal and objective can make that process seamless for the student."
Introducing a School of Nursing will also support local health partners and community services. Sarnia-Lambton has unique needs and the new structure will help deliver a consistent, collaborative and aligned approach to all levels of education to address regional healthcare needs including areas such as rural health, seniors care, mental health, and/or Indigenous health.
"At Bluewater Health we are actively recruiting for nurses in all stages of their career, and one of our strategies includes attracting nurses early in their career. We rely on our continuing partnership with Lambton College to facilitate that talent," says Bluewater Health's Chief Nursing Executive, Shannon Landry. "Lambton College's revitalized Nursing School structure further extends our collective efforts to encourage the field of nursing to students domestically and internationally."
Other key elements involved in the decision include a more consistent approach to training students in aligned healthcare professions and an overall improved student experience, thanks in part to cross functionality and learning opportunities.
For media inquiries or more information:
Jami Kloet
Corporate Communications Coordinator
Lambton College
Phone: 519-479-1057
Mobile: 519-328-2081