Lambton College awarded grant to support technology commercialization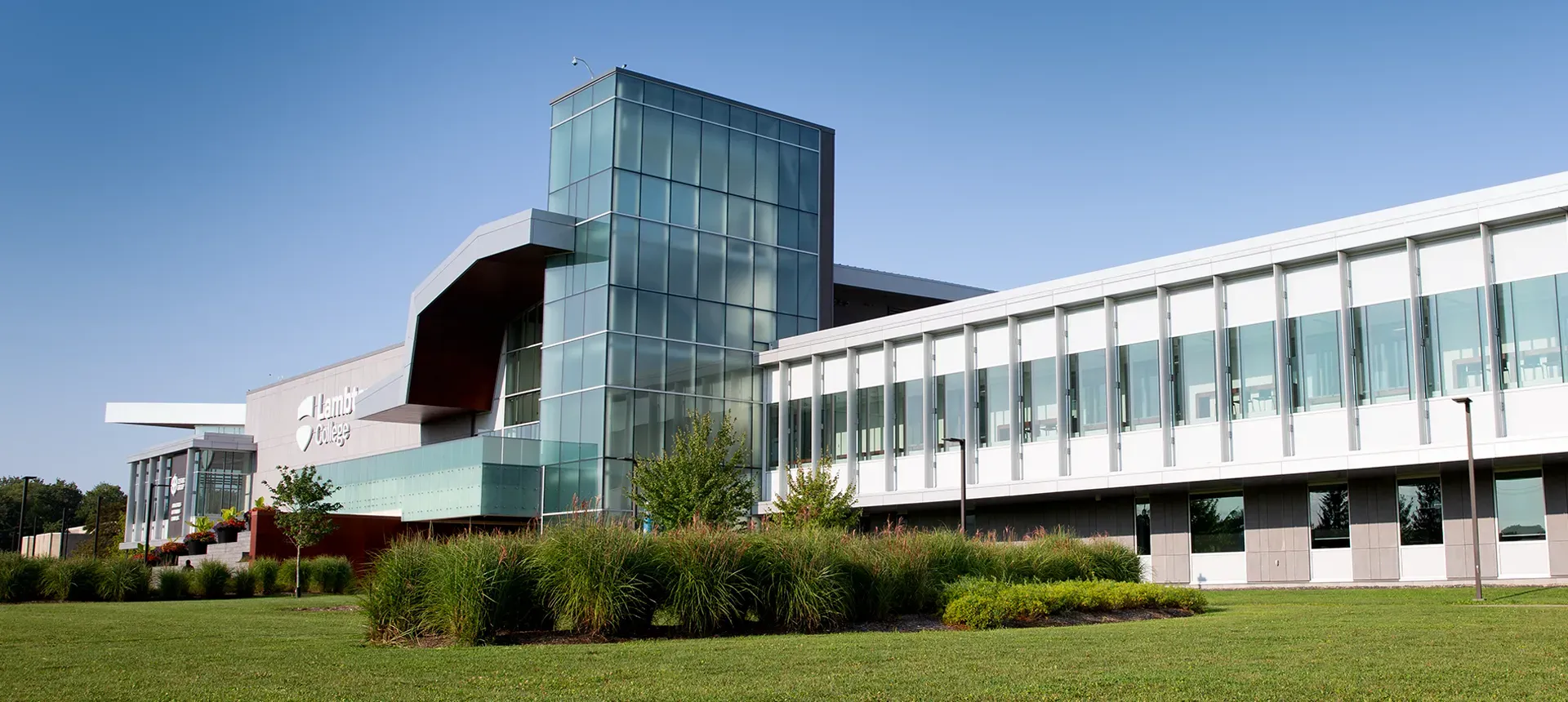 5 / 24 / 2023
SARNIA, May 24, 2023 – Last month, Lambton College was awarded $260,000 through the Intellectual Property Ontario (IPON) fund to enhance commercialization efforts and drive economic growth. The Government of Ontario funding supports the Commercialization Mandate Policy Framework which was first introduced in January 2022 with a goal to support colleges and universities to ensure that "made-in-Ontario" research and innovation benefits Ontarians.
As critical drivers of innovation, Colleges provide flexible and effective applied research services to industry that results in intellectual property (IP) advancement and commercialization. IP developed is completely owned by the partner company, which places accountability on the company to commercialize with no concerted support provided by the Colleges, therefore creating a significant gap.
"Lambton is thrilled to be named as one of the successful recipients of the Intellectual Property Ontario grant from the Government of Ontario," said Dr. Mehdi Sheikhzadeh, Vice President, Research & Innovation, Lambton College. "Colleges are proving to be the ideal place to support industry with new IP development, however oftentimes these companies have little to no capacity, resources and expertise to protect IP and support a path to commercialization beyond the project's original intent, and yet the partner is left with the full responsibility of pursuing the commercialization pathway. This grant will allow us to change that."
For Lambton College, the IPON grant will provide crucial funding for the College to support technology commercialization from an intellectual property perspective, including work with patents, licensing, eBits courses, etc. Through partnership with IPON, there is the opportunity to further the provision of IP services using IPON's network and resources, critically evaluate client demand, further educational uptake among clients across Ontario, and identify those key examples wherein this support has made a meaningful difference towards the success of Ontario technology companies. The grant will also support all of the partners within Lambton's research network including two newly formed networks in which Lambton is the lead partner, the Canadian Bio-Cleantech Applied Research Network (CBARN) and the Canadian Materials Circular Economy Syndicate (CMCES).
As the only college in Canada to be ranked top five for the past seven consecutive years, Lambton College works with more than 250 companies per year on nearly 300 projects annually. The majority of these companies are small and medium-sized enterprises (SMEs) with no internal IP support. The IPON grant will allow the College to remove barriers and enhance commercialization opportunities for partners.
To learn more about Research & Innovation at Lambton College including past and current projects, or to inquire about partnership opportunities, visit lambtoncollege.ca/research.
For media inquiries or more information:
Jami Kloet
Corporate Communications Coordinator
Lambton College
Phone: 519-479-1057
Mobile: 519-328-2081