Lambton College launches friendlier initiative to reduce single-use plastic waste in food operations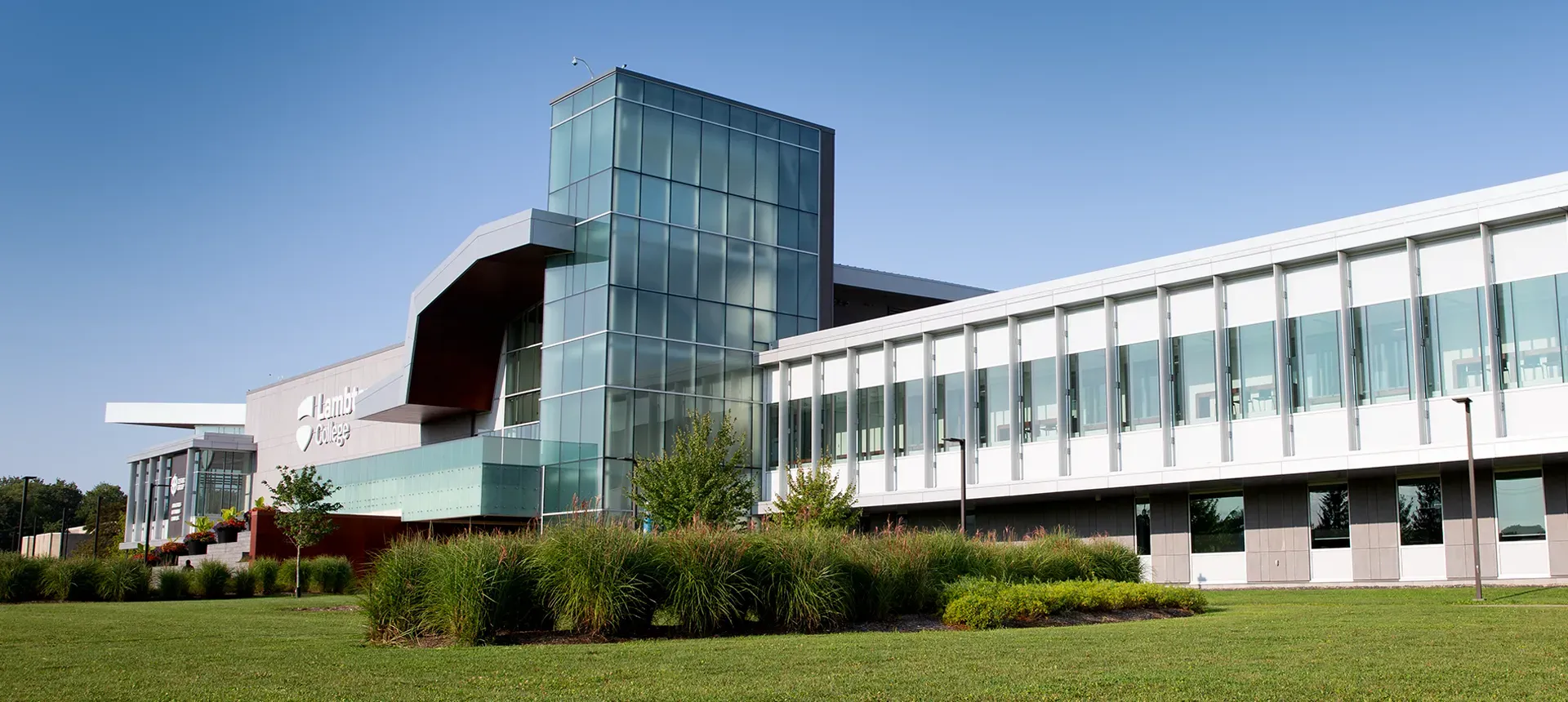 9 / 18 / 2023
SARNIA, September 18, 2023 - Lambton College is proud to be taking a "Friendlier" approach to reduce single-use plastic waste in food operations.
In an effort to reduce the environmental impact of single-use plastics, the College recently launched a reusable food container initiative in partnership with a company called Friendlier.
The new initiative will see the majority of food offerings served in the cafeteria packaged in bright blue reusable containers with clear lids. For their part, customers will pay a $0.50 deposit per container, which will be included with the food purchase at checkout. To recoup their deposit, customers can complete a simple, one-time signup on the Friendlier app. When they are ready to return the container, they simply scan the QR code on the container using the app and place the container in specially marked bins located throughout the campus. When containers are collected and returned to the sanitization facility, the QR code will be scanned again, and the deposit will be returned to customers via the app. If the reusable container is kept, the deposit will not be returned.
In April 2022, Lambton College and the Student Administrative Council signed on as joint signatories of the 17 Sustainable Development Goals (SDGs) identified by the United Nations in a global effort to create a better future for people and communities.
"This new program will reduce environmental impact in the college's day-to-day operations," said Mary Vaughan, Senior Vice President, Academic & Student Success, Lambton College. "By eliminating single-use containers at these stations, the College aims to reduce waste and decrease demand for these products, which in turn decreases the greenhouse gas emissions caused by their production. This is one more way we are helping to create a healthier and more sustainable world."
Coinciding with the start of the Fall term, the College also introduced a number of changes to their food services to better serve their growing student population. Students and employees can now purchase Starbucks coffee in the lower cafeteria via a self-serve kiosk along with new premium bakery offerings. New menus have also been introduced for the new school year, including half portion options on some menu items, and a new "On the Go" hot handhelds selection.
Rounding out the food options in the near future, students can also expect even more selections including ready-to-serve Bento Sushi meals, an expanded, full-service Tim Hortons, and a Subway sandwich shop.
All the latest developments have been made in partnership with long-time food service provider Chartwells. In addition to their continued support of providing exceptional food services to students, employees, and College guests, the organization recently donated $10,000 to The Lambton College Foundation, which will be divided between meal plan support and academic bursaries.
For media inquiries or more information:
Jami Kloet
Corporate Communications Coordinator
Lambton College
Phone: 519-479-1057
Mobile: 519-328-2081