Lambton College unveils new website dedicated to enhanced user-experience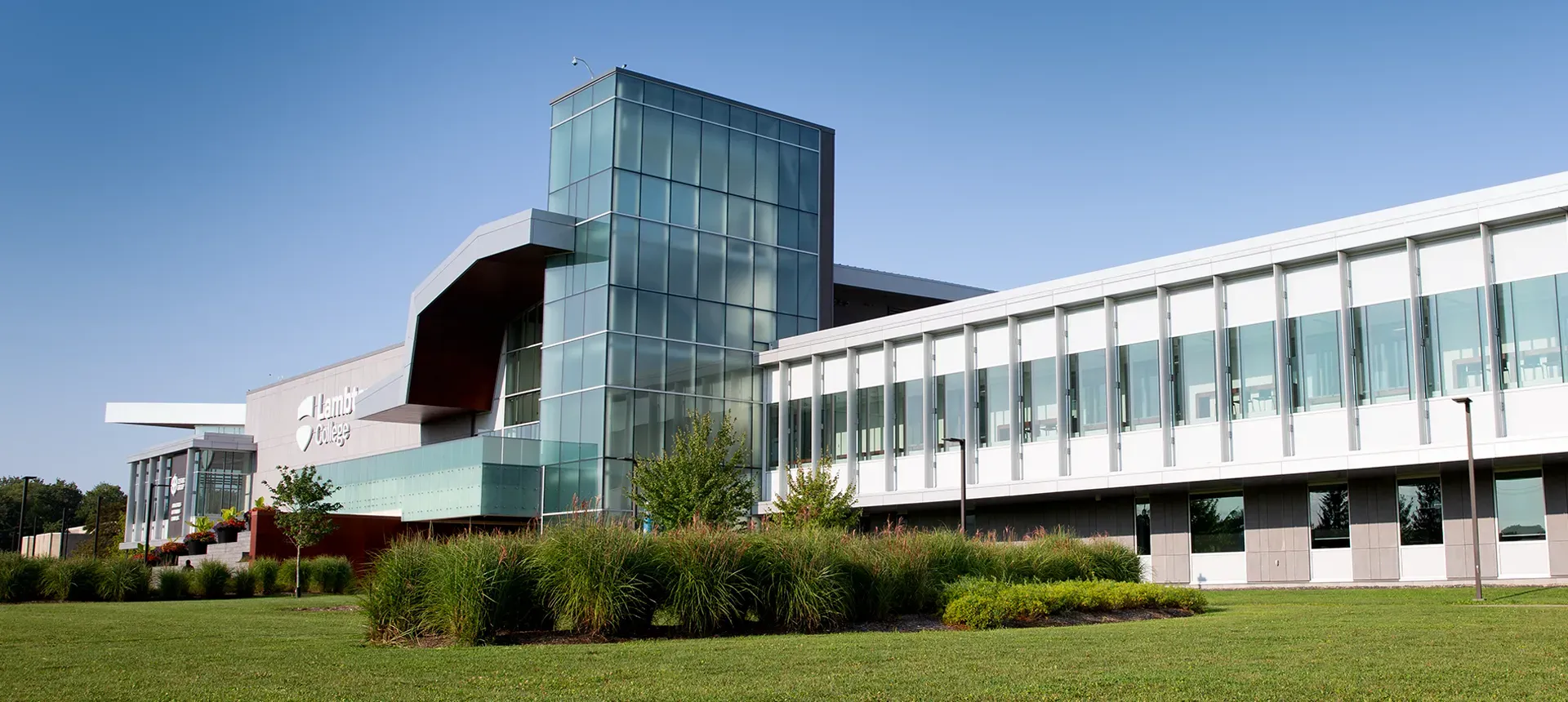 9 / 25 / 2023
SARNIA, September 25, 2023 - After more than a year of research, design, development, and creative energy, Lambton College has introduced a brand new website that boasts several exciting features and design elements to enhance the online user-experience.
The newly-revealed lambtoncollege.ca, which went live earlier today, showcases a new navigational design that has been streamlined to meet the primary needs of web visitors, mainly prospective College students.
The new website was developed following a research-based approach that consisted of two rounds of user testing. These one-on-one sessions, conducted amongst a mix of prospective and online students, saw individuals undergo a series of goal-based, information-seeking tasks to test discoverability and use of key content, along with a retrospective review of the website prototype.
The design team behind the new website were able to use the research data to address various barriers and obstacles that affected the user-experience of high school students navigating the previous website. The navigational structure of the new site has made it easier for students to access enrolment information, and additional features that test participants felt would assist with their decision-making process have been added, including statistics such as employment opportunities and salary expectations. Easy access to information about residence, financial aid, and online student technical support information has also been optimized after data-findings revealed that these topics were commonly sought by students. Interactivity has also been incorporated throughout the site, with ways for visitors to click through important information and actively participate in the information retrieval process.
Many students also cited value in hearing the perspectives of existing or past students, and claimed that video was a preferred medium to do so. The new site has been enriched with more multi-media components highlighting program features, co-op experiences, supports and services, and testimonials to better communicate the student experience.
Lambton College remains deeply committed to ensuring students feel that they have access to the information they need as they start their post-secondary journey.
Sarah Fraley, Manager, Website Migration & Project Management who oversaw the redesign, said the new website was created to generate early, ongoing and interactive experiences for students from any device, anywhere in the world.
"This website was designed with all of our future students and clients in mind," said Fraley. "As prospective students start to gather information about their post-secondary options, we hope they're not only able to research various future career possibilities, but are also inspired to picture themselves as Lambton College students."
For media inquiries or more information:
Jami Kloet
Corporate Communications Coordinator
Lambton College
Phone: 519-479-1057
Mobile: 519-328-2081