Two-Year
Ontario College Diploma
Jan
Open
May
Closed
Sep
Open
Overview
Are you interested in completing a university degree? The Liberal Studies program is a great opportunity to discover what you love before you invest in university.
This program is a true pathway program. Liberal Studies is designed for those who wish to pursue a university education or degree completion. Following completion of the program, and provided that all requirements are met, students will have the opportunity to apply for entry into a university degree.
This program is rooted in a variety of humanities and social science disciplines. An emphasis on developing university-level skills in critical thinking, communication, research, literacy and numeracy prepares students for professional environments which impact society, business and technology.
Graduates of the Liberal Studies program may receive transfer credits toward degrees at Ontario universities. Graduates of this program may apply to Huron, Brescia, King's or Western University for acceptance into the second year of a specified Bachelor's program.
Who should take this program?

This program is ideally suited for students who:
Are ready to re-enter the workforce and in need of a specific updated skill set.
Have targeted a highly competitive program and are looking for a competitive edge.
Need a foundation and a little academic insurance to success as they return to school and pursue further studies.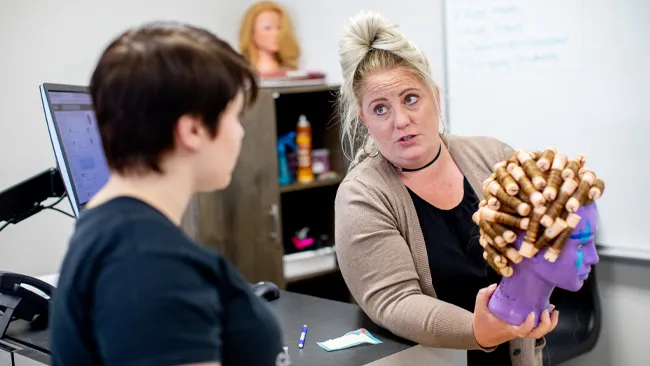 Looking to get back into school or gaining a competitive edge - this program can help!

Admission Requirements
O.S.S.D. or equivalent with:
---
Mature Student Assessment for this program is available in the subject of English for the purpose of demonstrating proficiency in this required admission subject. For all other admission requirements, applicants must complete the required course(s) as listed above. For more information, please contact
counselling@lambtoncollege.ca
. Review the
Mature Student Admission process
.
Academic admission requirements can be obtained through
Academic Upgrading
and the Pre-Programs at Lambton College.
View the Indigenous Studies Stream
New Indigenous Studies Pathway
In response to the Truth & Reconciliation Commission, Lambton College is excited to share a new program that will address the university attainment gap for Indigenous Students while also providing an opportunity for non-Indigenous students to be better equipped to understand varied perspectives as daily life and mainstream employment intersect with Indigenous people. Students have the option to enrol in the Liberal Studies - Indigenous Studies to focus in an Indigenous stream.
All students at Lambton College will have access to a variety of Indigenous-focused electives. Having access to foundational knowledge on Indigenous history and pedagogues is critical to advancing Truth & Reconciliation.
Costs
Year 1

$4,100.94

Year 2

$4,018.94
---
Please Note: These fees apply to the 2023-2024 academic year and are subject to change. Fees do not include books (unless specifically noted), supplies or living costs.
Technology Requirements
In order to keep pace with the requirements of each and every course in your program, Lambton College requires that each student have access to a laptop while studying at our college.
Courses
ANT-1003
Introduction to Physical Anthropology
As Canadians move to recognize, rebuild, and construct a more equitable and sustainable future, ANT 1003 reminds us of our global and also personal interconnection to the world at large through the lens of human bio-cultural evolution, genetic inheritance, social and cultural innovation. Biodiversity, global responsibility and engaged interdependence are core themes running throughout ANT 100's learning outcomes and applied learning assignments (ALA). Each of the five units includes opportunities to apply learning through small group dialogue, gamification, and personal reflection with the goal of building greater self-awareness as part of a wider interdependent community.
COM-1013
Critical Thinking & Writing
In this writing course, students respond to current issues and news articles via various styles of paragraphs and essays. Students practice thinking critically and organize and hone their writing to ensure clarity and correctness in their messages. Students explore different perspectives, and through synthesis, analysis, and response, strive for clarity of message and diplomatic expression of opinion based on fact. One of the pillars of Lambton College is a commitment to sustainability and equity, diversity, and inclusion, including Indigenization of the curriculum; where appropriate, readings in this course will reflect this commitment. Critical Thinking and Writing lays the foundation for a subsequent research-writing course.
SOC-1003
Sociology I
Focusing on the Canadian perspective SOC 1003 explores the intersectional influences on behavior within the context of human group life. The sociological perspective, data collection, socialization, crime, and the dynamics of group structure and stratification are critically assessed against the backdrop of global interdependence and socio-cultural change. Small group discussion and gamification of materials all offer an enhanced course experience for individual growth and understanding of sociology.
PSY-1003
Psychology I
This course focuses on how we behave. It is an attempt to understand ourselves and others. The primary goal of this course is to see psychology as an objective way of studying human experience.
GED-XXX3
General Education Elective
MTH-1163
General Mathematics I
This general course in mathematics reviews and enhances topics in arithmetic, algebra, linear graphs, measurement, and statistics. A problem solving approach is used throughout the course, and there are many practical applications.
ANT-2003
Introduction to Cultural Anthropology
Employing the anthropological perspective this course examines culture and culture "life ways" through the lens of engaged interdependence, global socio-economic sustainability, and inclusion. Cross-cultural comparison, the nature of world order, decolonization, and the construction of identify and gender through culture are core themes running throughout ANT 200's learning outcomes and applied learning assignments (ALA). Each of the five units includes opportunities to apply learning through small group dialogue, gamification, and personal reflection, with the goal of building greater self-awareness as part of a wider interdependent community.
COM-2053
Communications for Community Services
This course enhances students' communication skills in preparation for work in community services. Through the theme of "advocacy and education," students read, examine, and respond to selected essays and articles, creating research reports and research presentations to share with their peers. The research process provides students with the opportunity to develop their writing skills through critical thinking, analysis, synthesis, application, and evaluation. These skills are necessary for success in current and future college courses, the workplace, and students' personal lives.
PSY-1053
Human Relations
This course provides a forum for enhancing students' abilities and understanding of the value to human social interaction through communication and connection. This course places a strong emphasis on applied learning in the context of communicating with others, recognizing that personal development evolves from social interaction. Course topics include the study of emotion-focused brain functionality, self-understanding and awareness, understanding the importance of perception skills in relationships, developing strong verbal and nonverbal communication skills, recognizing prosocial leadership skills, understanding and establishing healthy team dynamics, and addressing conflicts in relationships.
GED-XXX3
General Education Elective
POL-1003
Canadian Politics & Government I
Through the lens of intersectionality POL 1003 examines the structure and function of government within Canada. The Constitution, federalism, the Charter of Rights and Freedoms, the electoral system and political participation are all used to frame a critical review of Canada's role in global sustainability, socio-economic interdependence, and decolonization. Regionalism, cleavages, and disadvantage are core themes further explored by learners through small group dialogue, gamification, and a critical analysis of current event topics which have included Indigenous rights; gender identity; Residential Schools; and structural racism. If you're looking to make a difference... look to POL 1003
GED-XXX3
General Education Elective
ELEC-0003
Elective - Select 3
SOC-2003
Sociology II
Incorporating both a cross cultural and intersectional lens SOC 2003 examines the link between human behavior and the social world. Global interdependence, socio-economic disadvantage, and the impact of ethnicity and race are all recurrent themes explored through an examination of family; religion; gender identity; education; social institutions; health and economics. Small group discussion and gamification of materials all offer an enhanced course experience within the sociological context.
POL-2003
Canadian Politics & Government II
Responsible global citizenship, active political engagement, and the construction of a sustainable and inclusive society for all Canadians are core themes in POL 2003. Using intersectionality as a lens learners will examine the branches of Canadian government and political socialization while developing the tools to critically assess the roles played by mass media, public opinion polls and advocacy groups in shaping Canadian politics. Opportunities to apply learning through small group discussion, gamification, and critical analysis of current events specific to the Canadian experience are found throughout this course and have included topics such as: international terrorism; globalization; U.S Relations; and Indigenous identity. If you're looking to change the system, POL 2003 can show you where to start.
PSY-2003
Psychology II
This course focuses on how we behave. It is an attempt to understand ourselves and others. The primary goal of this course is to investigate the application of psychological information to people's lives.
ELEC-0003
Elective - Select 2
After Graduation
Employment Opportunities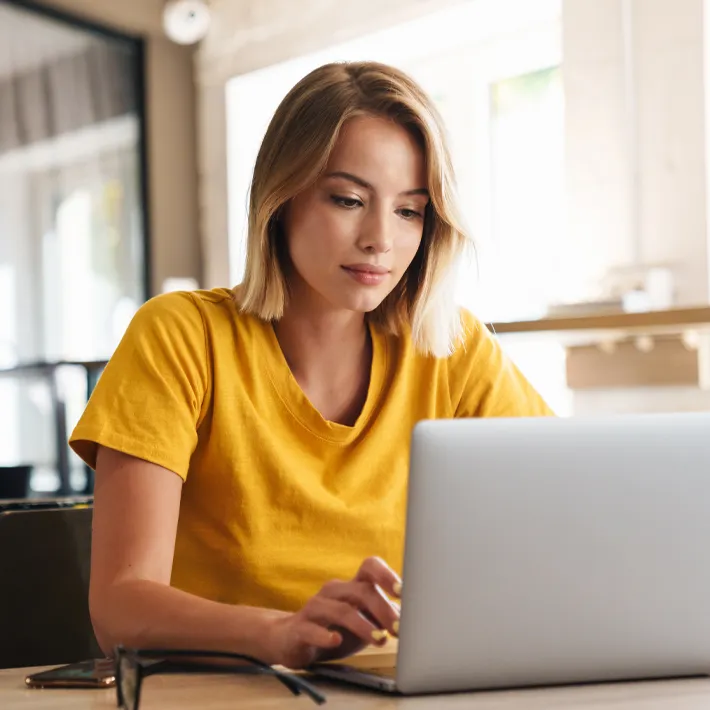 Our graduates use the Liberal Studies program to transfer to university or college diploma programs. Some graduates opt to enter direct employment. Past data has shown that Liberal Studies graduates are prepared for employment in a number of various sectors, such as the technology field, community agencies, administration, marketing, education and social services.
Lambton to Huron University College
Students graduating from this program will be considered for Year 2 of the Social Sciences program at Huron University College.
More Information
Laptop Requirements
It is recommended that students purchase a laptop with a Windows operating system.
Internet Speed Requirements
For best performance for students learning remotely, an internet connection with a minimum of 40 Mbps download and 10 Mbps upload speed is recommended in order to effectively use video conferencing and remote lecture deliver software as well as, other online resources remotely. Due to the large area over which students may be dispersed, we are unable to recommend a specific provider, so you will need to inquire around your area to find one that best suits your needs.
Minimum Laptop Requirements
In order to access the internet and virtually-delivered software and courseware, student laptops should include the following at a minimum. By meeting the following specifications, students will be equipped to access software and courseware on their laptop through the internet:
Intel i3 Processor or equivalent
4 GB of RAM or more
100 GB HDD or more
HD Graphics
Webcam with a microphone
Wireless 802.11n/ac 5ghz capable
Windows Operating System (Windows 10)
Software
To ensure students are getting the most out of their classroom experience, some software will be required.
Lambton College has made this software easily accessible online. Students can leverage our Microsoft Office 365 software packages and services. In addition, much of the software you require for your courses will be available on demand for use on any device – on or off campus.