Academic Upgrading
Our Program
About Academic Upgrading
Academic Upgrading is an in-class, free, and flexible program designed to support students by meeting their individual needs. This program brings students back to the academic world by creating individualized plans to bring reading, writing, and other essential skills up to the end of high school level.
What to Expect
As a student in the Academic Upgrading program, you can expect to:
Work independently on assigned tasks in a classroom of adult learners
Receive one-on-one coaching and feedback from your teacher
Set aside about three months per course to allow for completion
How to Succeed
This program is well suited for individuals who are:
Ready to set goals for the future
Willing to work and show progress
Prepared to attend classes regularly - at lease twice a week
Able to work independently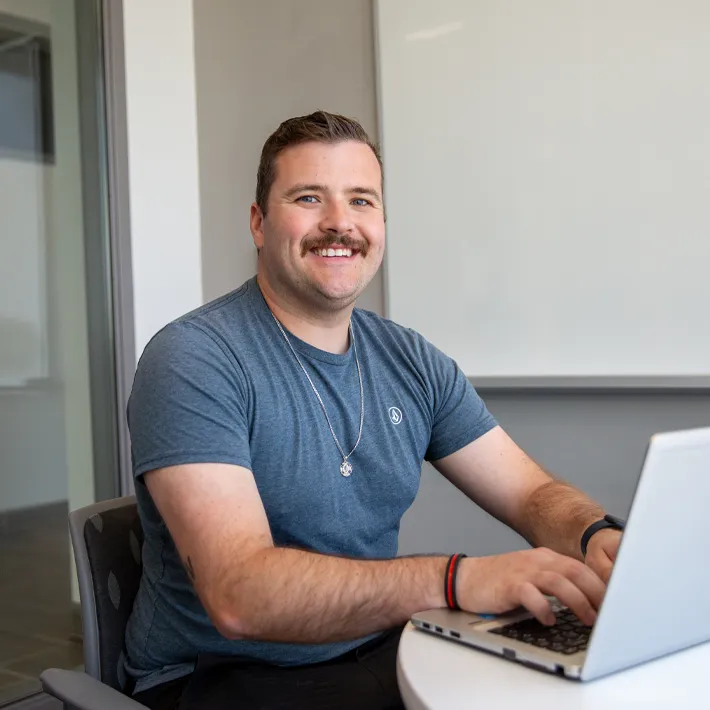 Benefits
Individuals who benefit most from this program are those who:
May or may not have completed high school
Need prerequisite courses to apply to college programs
Have been out of school for a long time
Would like to refresh their skills
Register for Academic Upgrading
Delivery Formats
General Skills Development –

includes learning activities, but no academic evaluation or final grade in the following areas:



Computer Skills for Employment and Post-Secondary Success
Math Skills Refresher
Self-Management, College Ready Skills, Science Preparation

High School Equivalency Courses & ACE Certificate

Online Upgrading
Individualized Learning
Academic Upgrading courses may be offered in-person, online or a combination of both. Lambton College participates in the Literacy Service Planning and Coordination process in Sarnia-Lambton. Students may be referred or redirected to other literacy service delivery providers whose program better suit their needs.
Admission Requirements
Students must meet the following admission requirements:
Resident of Ontario (Canadian Citizen, Permanent Resident or Refugee)
19 years of age or older
English fluency (Canadian Language Benchmarks – Level 6 for all)
Completion of initial skills assessment
Fees
There is no cost to take this program. Fees are paid for by the Ministry of Labour, Training and Skills Development – Employment Ontario.
Upgrading Success Story

Meet Shawn
Hear how Shawn found an amazing career after accessing the Academic Upgrading program at Lambton College.
This Employment Ontario program is funded in part by the Government of Canada and the Government of Ontario.