Our Board

Lambton College is a community college whose staff, faculty, and administrators provide quality post-secondary education in Southwestern Ontario.
Nationally renowned for its ability to align programs with the needs of industry, Lambton College ranks first in Canada for paid student research positions at a medium-sized college and has a newly launched Centre for Experiential Learning and Co-operative Education that will ensure 100% of academic programs are imbued with the meaningful, work-ready skills that set the College's career-focused programming apart. This emphasis on real-world experience reinforces what the College has worked hard to achieve: a supportive and innovative campus environment that bridges the gap between education and industry.
With the recent upgrade and renovation of the Centre of Excellence in Energy & Bio-Industrial Technology, the Athletics & Fitness Complex and the NOVA Chemicals Health & Research Centre, there's never been a better time to be part of the Lambton College team.
The College is governed by a volunteer Board of Governors that is responsible for setting policy, establishing strategic directions, and monitoring organizational performance. The nominating committee of the Board of Governors recommends for approval by the board, individuals committed to actively fulfilling the role of governor for a three-year term.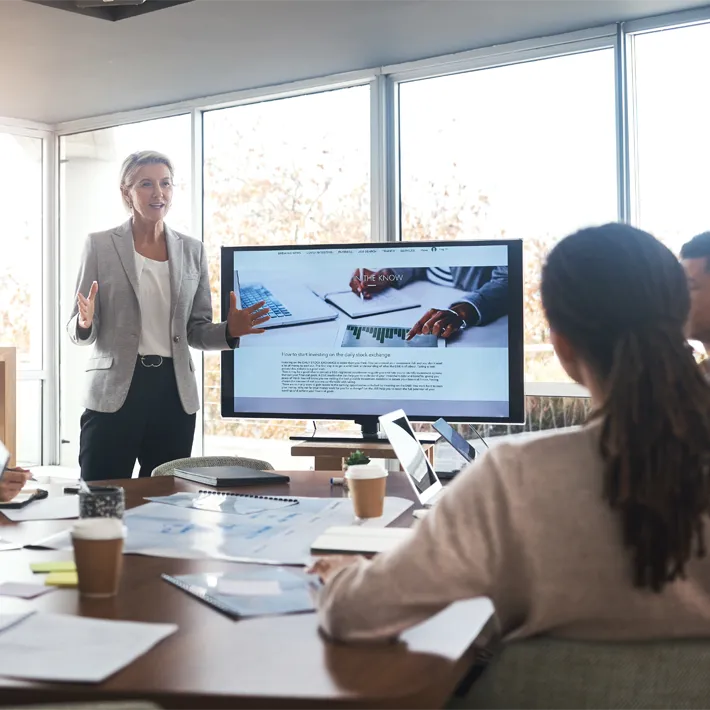 Learn More
More information is available about the Board of Governors below:
Board Meetings

The board meets up to eight times a year between September and June. These meetings are open to the public and take place at the College in the Lambton College Boardroom in Room C1-211 (unless otherwise stated).
2023-2024 Meeting Dates
January 25 ,2024

February 29, 2024

April 4, 2024

June 6, 2024

2022-2023 Meeting Minutes
Sub-Committees
Members of the board also sit on sub-committees which include:
Finance & Property

Meets up to 8 times/year

Programs & Services

Meets up to 8 times/year

Board Executive Committee

Nomination Committee

Executive Performance & Compensation Committee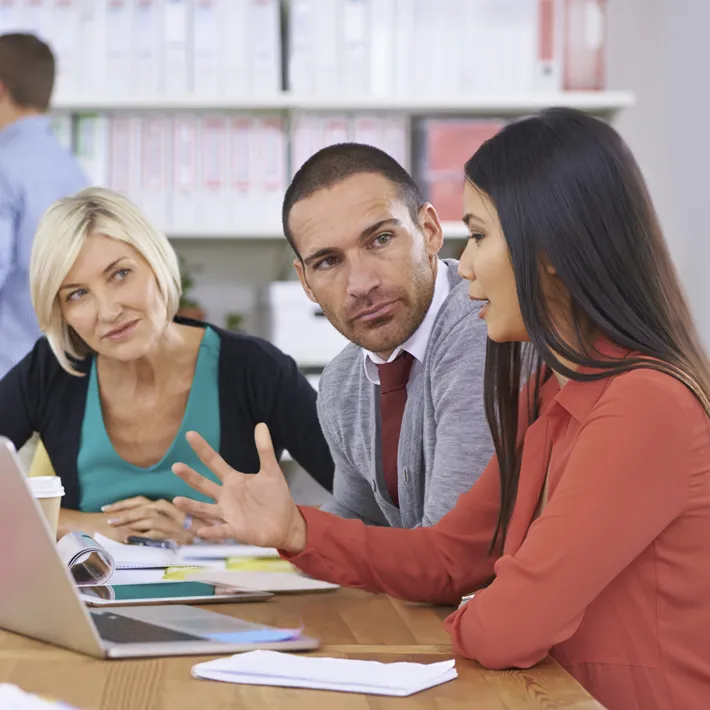 Meet the Board
Re-appointed to the Board of Governors in 2022. Tania currently serves as Chair and is the current Chair of the Programs & Services Committee. She is currently the Vice-President of Sales at Blue Water Duty Free in Sarnia. Prior to joining the duty free, Tania worked as an Investment Advisor at CIBC Wood Gundy in London. Tania holds a bachelor's degree in Economics from the University of Western Ontario. Tania has served on many board committees including most recently the Southwestern Ontario Transportation Task Force where she co-chaired the Bridges and Tunnels Committee and the Roads and Highways Committee. Tania is a member of the board of the Frontier Duty Free Association where she is serving as President. She was appointed as the Honorary Lieutenant Colonel for the 1st Hussars Regiment of the Canadian Armed Forces, in June of 2019, where she sits on the Regimental Council and the Cavalry Fund.

Jason McMichael

1st Vice-Chair

Appointed to the Board of Governors in 2021, Jason currently serves as the 1st Vice-Chair and is the Chair of the Programs & Services committee. Jason is the Director of Government Relations for the Labourers International Union of North America both in Sarnia and Windsor. He has also served for three terms as the President of the Sarnia & District Labour Council and has been a Director with the Sarnia-Lambton Economic Partnership since 2016. He is a lifelong resident of Sarnia Lambton where he continues to raise his two daughters.

Rob Dawson

2nd Vice-Chair

Appointed to the Board in 2022, Rob serves as the 2nd Vice-Chair and is the Chair of the Finance and Property Committee. A serial entrepreneur, Rob is currently the Founder and CEO of Vensuris Group of Companies. He has successfully founded or acquired, scaled and operated several multi-million dollar companies across Software as a Service (SaaS), technology and real estate while driving results that matter. Philanthropically-minded, Rob strives to grow businesses with impact, disrupting industries with superb innovation and embedding a tried and true proprietary entrepreneurial process. Rob serves as Board Director at Bluewater Gymnastics Club in Sarnia, Ontario. Rob holds a Masters of Science in Sports Administration degree from Canisius College and a Bachelors of Sport Management from Brock University.

Rob Kardas

President & CEO

Rob Kardas is the President & CEO of Lambton College. He has accrued over 23 years of progressive leadership experience at the College, exhibiting an unwavering dedication to student and community success. Rob has worked tirelessly to increase access to the College's world-class education and student life experience, helping to create a diverse and inclusive student body. Rob is also a great champion of the Sarnia-Lambton community, facilitating close working relationships with business and industry to address workforce needs and to help graduates become future ready. He lends his trusted voice, experience and expertise to numerous local and provincial boards. Rob holds Master of Human Kinetics and Bachelor of Human Kinetics degrees, both from University of Windsor. He and his wife, Heather, live in Sarnia and are proud parents of two daughters, Fayth and Mackenzie.

Dave Mitton

Internal Governor

Appointed to the Board of Governors in 2018, Dave serves as a member of the Finance and Property committee. Dave is the Director of Information Technology and is serving as the Internal Administrative Staff Governor. Dave joined Lambton College as a Hardware and Software Support Technologist within the IT Department in 2002. Dave has been active in the college community including the Employee Relations Committee, Information Systems Steering Committee, and the Alumni Association. Dave holds a Computer Engineering Technologist diploma from Lambton College and is currently working towards his BSc Computer & Information Systems at Athabasca University.

Shawn Fowler

Internal Governor

Re-appointed to the Board of Governors in 2022, Shawn Fowler serves on the Programs and Services Committee. Shawn is the Enrolment Initiatives Coordinator within the Community Engagement Division at Lambton College. Shawn has been with Lambton College for nine years working in Marketing, Recruitment & Communications. Some of the positions Shawn's held during his time at the College include External Recruiter, Internal Enrolment Advisor, and Enrolment Initiatives Coordinator. Shawn is also the Chair of the Support Staff PD Committee, and actively participates on other committees and taskforces. Shawn holds a Hospitality & Tourism Management diploma from Lambton College and is completing a Bachelor of Management at Athabasca University. Shawn is also a licensed Real Estate Agent in the province of Ontario.

Beth Ann Wiersma

Internal Governor

Appointed to the Board of Governors in 2023, Beth Ann is a member of the Program and Services Committee. Beth Ann is a Communications faculty member at Lambton College serving as the Internal Academic Governor.  Beth Ann joined Lambton College as an adjunct professor in 2001. She took a full-time position in 2008.  Beth Ann has been active in the college community in a variety of capacities including Chair, Research Ethics Board; Coordinator of English and International;  Program Quality Assurance Lead; and a one year secondment to Learning Innovation and Online Education followed by an additional year as the Director of Quality Assurance in which she led our College Quality Assurance Audit Process (CCAAP).  Currently, Beth Ann is the chair of the College Advisory Council. Beth Ann holds a Bachelor of Arts and a Bachelor of Education from Redeemer University.  Additionally, she holds a Masters of Education from Western University.  Beth Ann has served as the chair of the parent group at her children's elementary school as well as a board member of the Sarnia Rapids swim team.  For the last nine years, Beth Ann has been the leader of women's ministries at her church.

Jane Mathews

External Governor

Appointed to the Board of Governors in 2023, Jane Mathews serves on the Programs and Services Committee. Jane has been with Bluewater Health for 33 years, beginning as a staff nurse, moving to leaderships roles and is the current Director of Professional Practice and Patient Experience. Jane is a graduate of Lambton College's Nursing program and has continued her education now holding a Doctor of Nursing Practice: Executive Leadership degree from Post University, Waterbury, Connecticut, a Masters of Science Nursing: Nursing Management and Organizational Leadership degree and a Bachelor of Science in Nursing, American Sentinel University, Colorado. Jane is an active member of the College of Nurses serving on disciplinary committees and is a past Board member of the Canadian Mental Health Association - Lambton Kent Branch.

Daniella Mancusi

External Governor

Appointed to the Board of Governors in 2023, Daniella Mancusi serves on the Programs and Services Committee. Daniella is an Ontario Certified Teacher and is a principal for the St. Clair Catholic District School Board (SCCDSB) at Gregory Hogan Elementary School. Prior to becoming principal Daniella was a classroom teacher and system level consultant for fifteen years. Daniella holds a Master of International Education from Charles Sturt University, as well as a Bachelor of Education and a Bachelor of Arts from the University of Windsor. Daniella serves on the Catholic Principals Council of Ontario, SCCDSB Executive, as the Vice-President and enjoys volunteering with community organizations: she was a coach for Sarnia Girls Soccer and a dryland facilitator for the Huron Lakers Basketball organization.

Jarvis Nahdee

External Governor

Jarvis Nadhee was re-appointed to the Board in 2023 for a second term. Jarvis is a member of the Lambton College Indigenous Education Council as well as the Programs and Services Committee. Jarvis has many years of experience in education beginning his career as a teacher in the Toronto District School Board eventually retiring from the Board as a Principal. Recently, Jarvis returned to his home community of Bkejwanong Territory, Walpole Island First Nation to begin a new role of Director of Life Long Learning.

Dave Park

External Governor

Re-Appointed to the Board of Governors in 2022, Dave serves on the Finance and Property Committee. Dave is the Operations Manager and Partner at Parkland Farms. As the Operations Manager, Dave has hands on experience with farming and the management and operations of the majority of grain marketing for Parkland. As well, Dave was a Board member of the Grain Farmers of Ontario from 2014-2019. Dave has an Associate Diploma in Agriculture from the University of Guelph and a partial credit Bachelor of Applied Science from Olds College, Alberta.

Dean Pearson

External Governor

Re-Appointed to the Board of Governors in 2022, Dean serves as a member of the Finance and Property Committee. Dean is the Facility General Manager at Cabot Canada. Dean holds a Bachelor's of Science Degree in Chemistry from McMaster University, with a minor in History. As well he is designated by the Board of Canadian Registered Safety Professionals as a Canadian Registered Safety Professional and completed Occupational Health and Safety Law, Accident Theory and Analysis at Ryerson University.

Kelly Provost

External Governor

Appointed to the Board of Governors in 2021, Kelly Provost serves as a member of the Programs and Services Committee. Kelly is the Director of Economic Development with the City of Sarnia. Prior to joining the City, Kelly worked for more than 10 years in Economic Development in the Niagara region. She is a certified Project Management Professional (PMP) and is an Honours graduate of Brock University and Niagara College. Kelly is a member of the Economic Development Association of Canada and the Project Management Institute. She also serves as a member of the board of Tourism-Sarnia Lambton and Southwest Ontario Tourism Corporation.

Ryan Straus

External Governor

Appointed to the Board of Governors in 2023, Ryan serves on the Finance and Property Committee and is the Governor liaison to the Lambton College Foundation Board. Since 2006, Ryan has held various roles at NOVA Chemicals, most recently as the Production Director, Manufacturing East, and he currently serves as the Strategic Venture Director, Corporate Innovation at NOVA Chemicals.  Ryan holds a Bachelor of Engineering, Chemical from McMaster University and enjoys volunteering with the Lambton College Foundation Board and Huron Shores Optimist Club.

Mike Denomme

External Governor

Appointed to the Board in 2022, Mike serves as a member of the Programs & Services Committee. Mike is currently Manager of Canada Stack Operations at Montrose Environmental Group Ltd. He was a co-founding member and President of LEHDER Environmental Services. In 2013 he was presented with the Matthew S. Devito Award by the Source Evaluation Society for "exemplifying the highest levels of quality, integrity and safety" in the industry. Mike attended Fanshawe College in London, Ontario and graduated in 1981with a diploma in Environmental Technology. He later taught environmental courses as a part-time instructor at Fanshawe from 1992 to 1999.
Contact the Board
Lianne Birkbeck
EXECUTIVE ASSISTANT, PRESIDENT
519-479-2351
Room C1-213L