Housing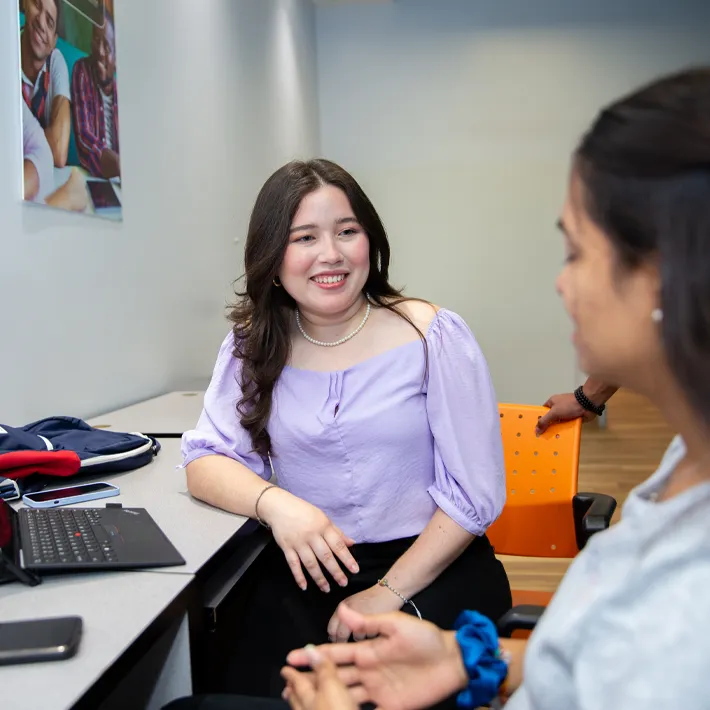 Options in Toronto
International students have plenty of options when it comes to where to live while attending Lambton College in Toronto.

Off Campus Housing
There are a variety of off campus rental options including single homes and apartments. Students wishing to live off campus should research vacancies and consider having roommates to help ease the costs associated with housing.
It is also quite common for students to sign a lease of at least one year. International students can choose from many options for off campus housing.
Homestays
Students are placed in a Canadian family home and provided with a private, furnished bedroom, bathroom, three meals per day, and internet access. Homestay is an ideal way to learn about Canadian culture and become familiar with your new environment.
Homestay service providers charge a fee for their services. It is recommended that students ensure all applicable fees, monthly homestay fees, utility, internet, and other costs are clearly understood before making commitments, paying any fees, or signing contracts.
Short-Term Housing Options

The suggested hotels are good places to stay for a few days while you look for more permanent accommodation. If you wish to book your stay, mention that you are a Lambton in Toronto college student to receive a special rate.

Book Your Stay
Four Points by Sheraton Mississauga Meadowvale

2501 Argentia Rd, Mississauga, ON L5N 4G8
905-858-2424

Delta Hotels by Marriott Toronto Mississauga

3670 Hurontario St, Mississauga, ON L5B 1P3
905-896-1000
Additional Services
Housing Support
The Cestar College team at Lambton in Toronto is here to support you in finding permanent accommodations. You can contact:

Contact our Housing Team

Join our Housing WhatsApp Group

If you'd like to join just email housing@cestarcollege.com.
Rental Scam Alert
Rental scams are real, so we caution our students to make informed decisions about where to rent. Follow these five steps to protect yourself from rental scams:
Never Deal in Cash - Never pay with case, or hard-to-race equivalents such as bitcoin because it is impossible to track.
Never rent without seeing the property - visit in-person or have someone you trust see the property before signing a lease or making a payment.
Speak to current tenants - currently occupied units are far less likely to be fraudulent.
Demand a written lease - a written lease that includes the landlord's name, helps to prevent fraud and outlines the rights and responsibilities of both the tenant and the landlord.
Be careful of rental rates that are too good to be true - do basic research on current rental prices in the area.
Let Rob Tuer talk to you about avoiding a rental scam.