INTC
Online
Board of Governors Certificate
Sep
Closed
Jan
Open
May
Open
Overview
Discover how intercultural relations in a workplace promote diversity of thought, enhance creativity, and foster a broader perspective, leading to improved problem solving and innovation.
The Intercultural Relations, Board of Governors certificate online program responds to learning needs identified by a range of representatives from human services and justice agencies who recognize that racial inequity and negative stereotyping in our increasingly globalized world can cause significant social problems. This four-course certificate allows students to examine diversity issues in a social context, explore critical differences in cross-cultural communication and identify the sources, causes, forms and manifestations of these issues in our society.
Applications for this program are not accepted through ontariocolleges.ca.
Prior Learning Assessment
If you believe you have an equivalent level of knowledge and would like credit through Prior Learning Assessment, please contact counselling@lambtoncollege.ca or call 519-479-1023 at least two weeks before classes begin.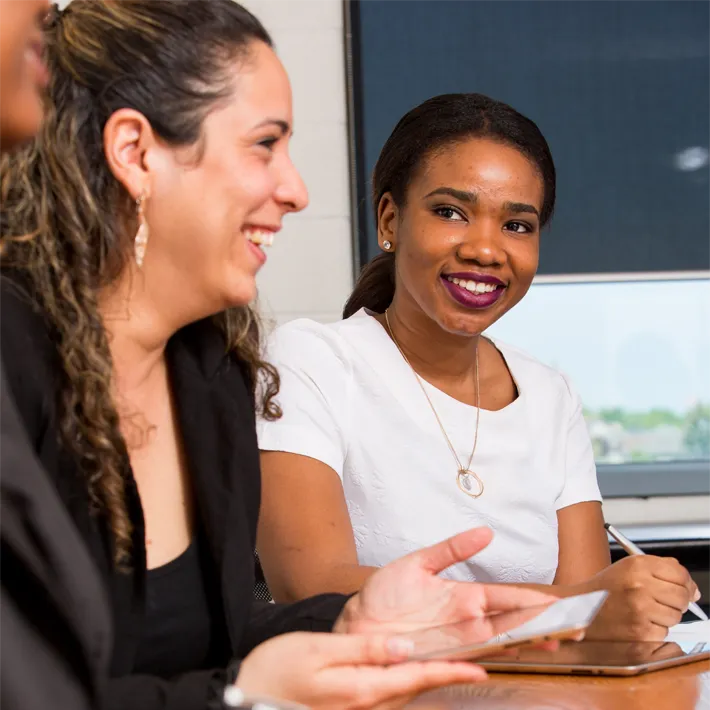 Get credit for your work experience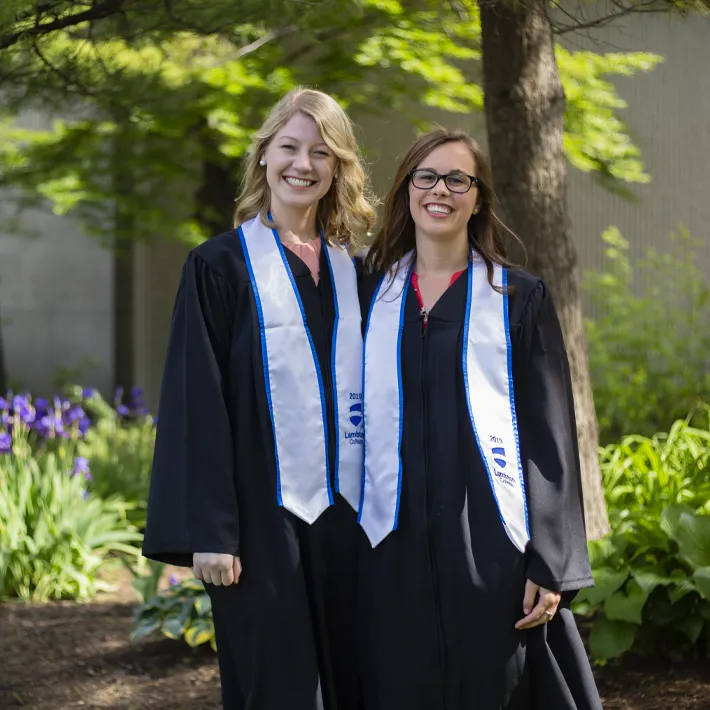 Be sure you meet admission requirements to earn your credential.

Credential Eligibility

If you are taking courses with the intention of completing this program and earning a credential, you must meet the Admission Requirements. It is your responsibility to supply proof of admission requirements to the Office of the Registrar before completing three courses in this program.

If you complete the program but fail to provide proof of admission requirements, you will be ineligible to receive your credential.
Lambton College employees may be eligible to use completed courses for credit towards the Intercultural Communication Award through the department of Academic Excellence & Teaching Innovation.

Costs
Course Fees

Exact costs can be obtained during the registration process. Visit the Course List and select an individual course for associated course fees.
Graduation Fees

Students who successfully complete all the academic requirements for this program should submit their intent to graduate in order to receive their credential. The graduate module can be completed on myLambton via Self Service.

A graduation fee of about $75 is added to your account upon verification that admission requirements have been met. For exact fees contact your Enrolment Services Professional.
Textbooks

Textbook costs may be applicable to each course. Most textbooks can be purchased through textnet.ca, but some exceptions do apply. Some courses may have software or equipment requirements that are not included in the cost of the course and are the responsibility of the student. Please see individual course pages for course-specific textbook information.
Technology Requirements
In order to keep pace with the requirements of each and every course in your program, Lambton College requires that each student have access to a laptop while studying at our college.
Courses
The course CLTR-1022 was not found.
There are no scheduled classes at this time. Please contact us at online@lambtoncollege.ca to find out the next start date for this course.
15 Weeks
$446.50
Online
Credit
In this course, current social science paradigms and theories will be used as a framework for analysis of contemporary social issues relevant to vocations in police services. Topics such as crime, violence, abuse, social stratification, ageism, and racism will be included. The course focus will be on how individual behaviours collectively create social issues.
Textbooks
The required text for this course can be found by going to textnet.ca, clicking on the "Browse by course" drop-down list and scrolling to Contemporary Canadian Social Problems.
Please Note: Students are not required to purchase textbooks from textnet.ca. However, if students are purchasing textbooks from another source, they must ensure purchased textbooks are the correct edition and include any applicable software or add-ons.
Host Course Code: SA-OEL824
Host Course Name: Contemporary Canadian Social Problems
15 Weeks
$427.84
Online
Credit
Students taking this course will learn the definition of racism and discrimination, and will be able to identify the various sources of discrimination and racism resulting from cultural values and physical differences between individuals. By identifying racism and discrimination issues in North American society, students will learn how to analyze the sociological factors that cause bias and prejudice to surface in our society. The main objective of this course is to enhance sensitivity to and intolerance of mistreatment based on racial or ethnic background and appearance, and to consider how to handle these issues as professional individuals in a pluralistic Canadian society. As part of the course, students will communicate with one another through electronic discussion and learn to appreciate through various readings and assignments the many facets of racism and discrimination. This course will be of interest to workers in health services, education, human resources, and business as well as those people who want to enhance their knowledge and sensitivity to issues of racism and discrimination particularly when communicating with people from other cultures or with physical appearances that differ from their own.
Textbooks
There is no required textbook for this course.
Please note: There may be required software or other resources for this course. Please be sure to check the course outline when you first log in to the course.
Host Course Code: LO-LAWS8007
Host Course Name: Racism & Discrimination
15 Weeks
$427.84
Online
Credit
This course provides students with introductory knowledge about diverse populations, faiths and cultures. In the context of law enforcement, students will be provided tips on dealing with various victimized persons and the mentally ill. Basic concepts such as culture, ethnicity, race, and discrimination are explored with a view to preventing racial profiling. Students are exposed to societal factors that contribute to crime or stereotypes among various populations. Students will reinforce concepts surrounding community policing in the context of diversity. Laws which influence the protection or discrimination of various communities are also explored. Students will be provided introductory knowledge about First Nations, Metis and Inuit peoples. Topics include history, socio-economic issues, beliefs, treaties, residential schools and the criminal justice system.
Textbooks
The required text for this course can be found by going to textnet.ca, clicking on the "Browse by course" drop-down list and scrolling to Diversity & First Nations.
Please Note: Students are not required to purchase textbooks from textnet.ca. However, if students are purchasing textbooks from another source, they must ensure purchased textbooks are the correct edition and include any applicable software or add-ons.
Host Course Code: DU-PFP8109
Host Course Name: Diversity & First Nations People
Have Questions?
If you have any questions about our online programs, the courses offered, the registration process, or any other Online Education related questions, reach out to us.
Contact
After Graduation
Employment Opportunities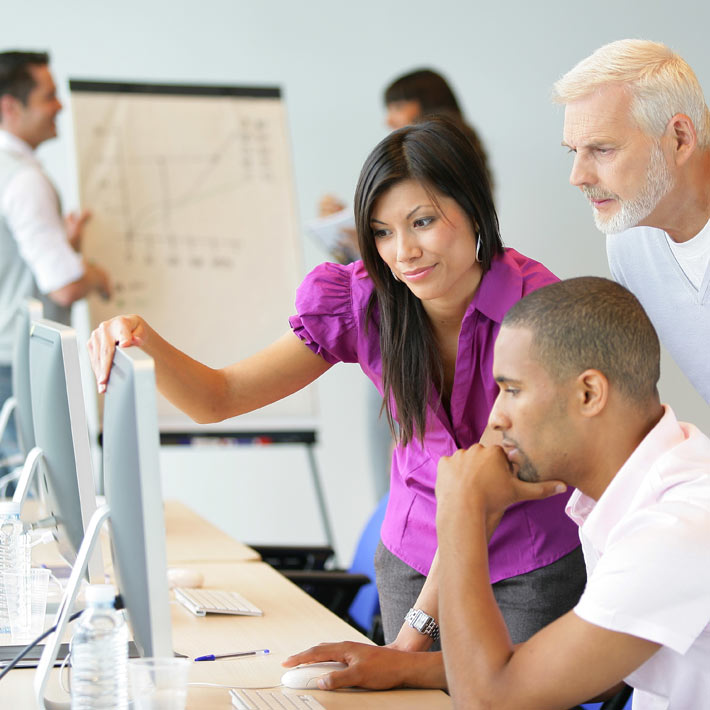 Graduates of the program will gain enhanced knowledge and skills to apply to a variety of roles apply within the human services and social justice areas.
More Information
Prepare for Success
Remember to review the important dates associated with this program - some deadlines may be different depending on how your program is delivered and what section you're enrolled in.
Technology Requirements
It is required that students purchase a laptop with a Windows operating system.
Internet Speed Requirements
For best performance for students learning remotely, an internet connection with a minimum of 40 Mbps download and 10 Mbps upload speed is recommended in order to effectively use video conferencing and remote lecture delivery software as well as, other online resources remotely. Due to the large area over which students may be dispersed, we are unable to recommend a specific provider, so you will need to inquire around your area to find one that best suits your needs.
Minimum Laptop Requirements
In order to access the internet and virtually-delivered software and courseware, student laptops should include the following at a minimum. By meeting the following specifications, students will be equipped to access software and courseware on their laptop through the internet:
Intel i3 Processor or equivalent
4 GB of RAM or more
100 GB HDD or more
HD Graphics
Webcam with a microphone
Wireless 802.11n/ac 5ghz capable
Windows Operating System (Windows 10)
Software
To ensure students are getting the most our of their classroom experience, some software will be required.
Lambton College has made this software easily accessible online. Students can leverage our Microsoft Office 365 software packages and services. In addition, much of the software you require for your courses will be available on demand for use on any device - on or off campus.