Resident Care Training Co-operative
What is the Resident Care Training Co-operative?

The Resident Care Training Co-operative is a first-of-its-kind standardized training certification program that delivers an all-in-one digital passport attesting to external certifications, sector-specific orientation, and on boarding module completion, and institutional and role-specific competencies.
The co-operative supports essential Human Resources functions related to on boarding and ongoing training of administrators, staff, and volunteers. The co-operative provides orientation training tailored to care homes' individual needs and HR policies while also including related tracking, record keeping, and compliance auditing as part of the overall training package.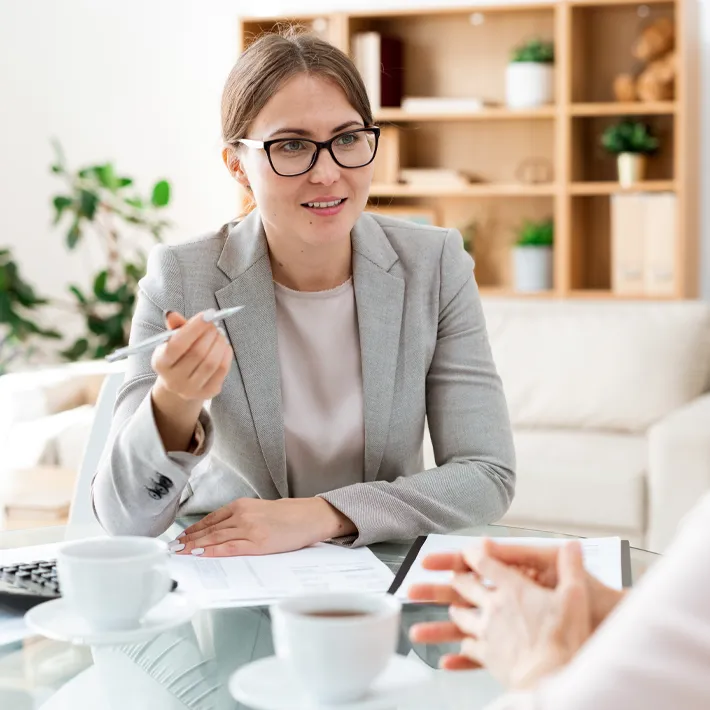 The Co-operative Advantage
When long term care homes hire a new staff member, they are relying on that person's previous education and experiences to have provided them with the skills necessary to meet the global requirements of the job. Each individual home seeks to ensure that the standards of training and orientation are met for all new and existing staff - often on a redundant basis. The Co-operative fills in several key gaps in this scenario by doing the following:
Building consensus for any training that is required for all long-term care homes in order to establish a unified standard aligned to governing bodies
Providing home-specific add-ons for any requirements not covered by standardized training.
Recognizing external training equivalents by mapping training from other sources.
Ensuring the currency of staff training and certification by sending reminders to organizations and staff when new training is required.
Centralizing the updating of curriculum to align with changes in legislation or accepted best practice.
Reducing redundant verification of individual qualifications when staff move between employers within the sector.
Information for Employers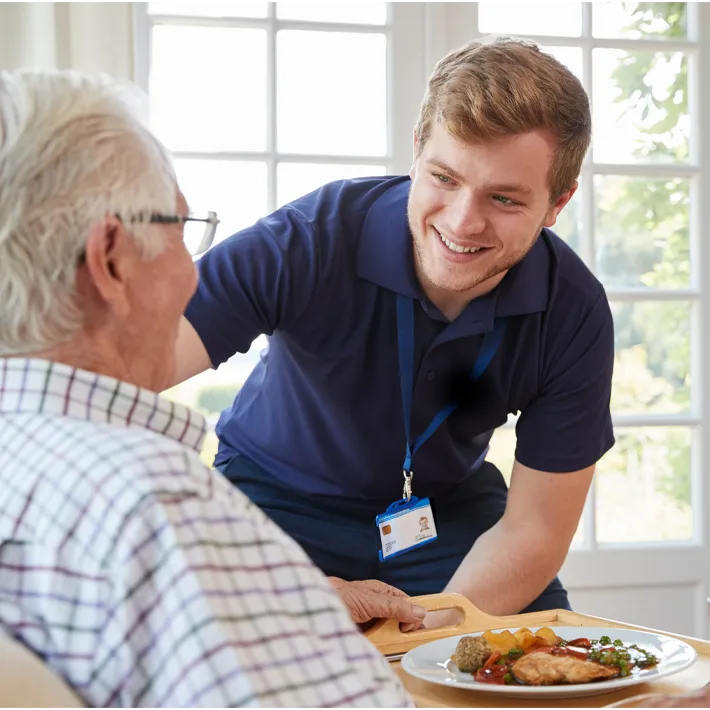 Training
The Co-operative's trackable and stackable, sector-standardized micro-credentials address the orientation, competency auditing, training, and upskill needs of long term care homes in the Sarnia-Lambton region, enabling easier staff recruitment and mobility.
The Co-operative addresses training needs in two ways:
Lambton College micro-credentials that have been developed to the Co-operative's standards
Equivalency mapping that enables training available from other sources to be assessed against the competencies required by Co-operative members.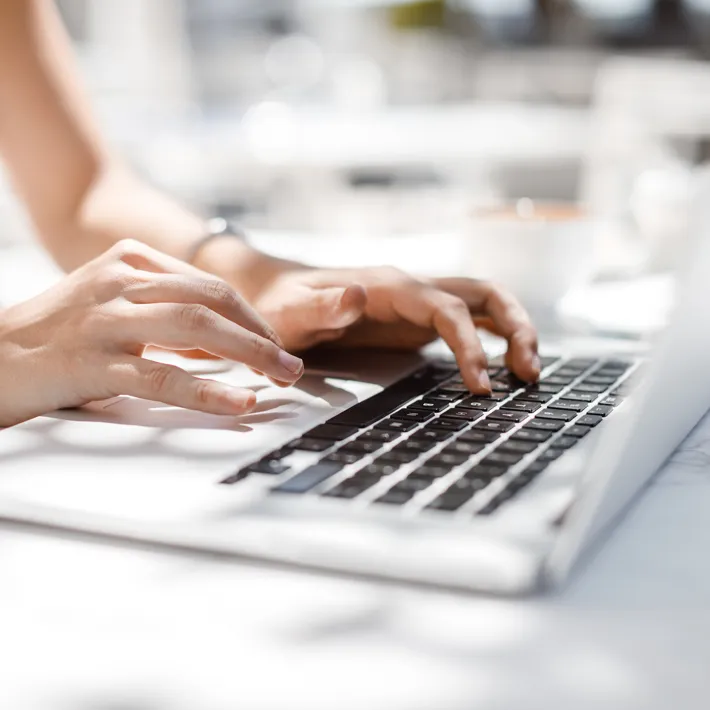 Web Portal
The Co-operative's portal centralizes information about individuals' HR orientation credentials and competencies related to general and role-specific requirements. This enables organizations to eliminate redundant orientation and other training by verifying each individual's competencies against standards recognized across the regional homes. The portal also monitors deadlines for any training that must be renewed and sends timely reminders to both employers and employees to ensure training deadlines are met. The result is a centralized audit trail of staff compliance with mandatory and home-specific HR orientation training qualifications and professional development; and the capacity to decrease the onboarding and orientation burden of a highly mobile staff workforce.
Core Elements of the Co-operative
The project leverages Lambton College's elearning capabilities, technology infrastructure, and existing micro-credential programming to create a collaboratively led portal that enables health care organizations to more efficiently track and train new and existing staff.
Governance
The Co-operative is membership based with a mandate to:
Govern itself in alignment with the interests of its membership
Standardize competency requirements for cross recognition
Centralize human resources orientation training compliance
Maintain currency of training and compliance standards, as well as consensus whitelisted equivalent training
Maintain and improve upon the web-based portal system
Administer and maintain user records
Maintain direct registration system and/or ecommerce collections for dues and training
Promote and develop the standardized training set
Training Staff through the Portal
The orientation portal allows human resources departments to assign different blocks of micro-credentials to different roles in their organization.
Instead of having to assign training modules individually to each new hire, the human resources team can set up the training block for each role once, and then assign new hires to the appropriate block as part of their on boarding process.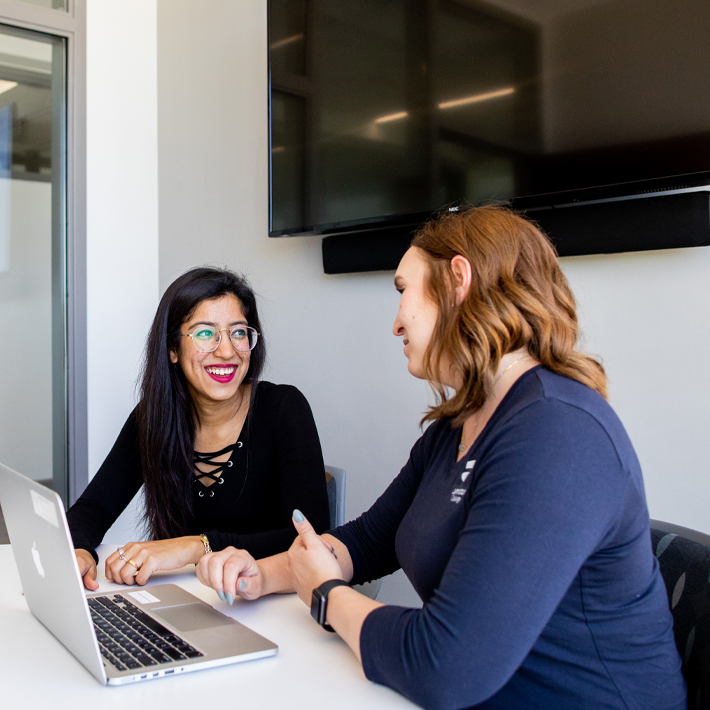 Personalized and targeted learning setup by your HR team.

Assigning Training Blocks
As a member of the Co-operative, each home or organization can define their own set of training blocks based on their specific needs and the types of roles they hire for. To determine which orientation micro-credentials to include in the training block for each role, consider the following:
What training is this role required to take by legislation?
How much do people in this role interact with residents?
Are people in this role ever required to assist with moving residents or lifting heavy objects?
Does this role require training in fire safety?
Do people in this role use the PointClickCare system?
Does your home have any specific training or requirements beyond the standard orientation training?
How to Register Staff
Managers will want to review the following information to ensure they are instructing staff appropriately:
Staff are responsible for registering themselves in the training blocks - managers must inform staff which training blocks they need to register for.
The first micro-credential every long-term care staff member will register for is the Introduction to LTC Orientation Course (FREE-0405)- this free mini-course is designed to prepare users for success in their long-term care orientation micro-credentials.
After registering for FREE-0405, staff members will receive a Lambton College student number and password. They will need these credentials through their training so it is important they keep readily available.
To log in to training courses, staff will use their Lambton College email address (c01234567@mylambton.ca) and their password.
It can take up to two business days for users to have access to course content after registering for either FREE-0405 or any other orientation micro-credentials.
When staff have successfully completed a micro-credential, a notification is sent to them in the D2L learning management system. This notification can be printed or forwarded electronically to a manager's email address to show successful completion of each orientation training micro-credential.
Technical Difficulties
Users who experience issues logging in or accessing their training modules can contact help@lambtoncollege.ca.
Information for Employees
Register for Resident Care Orientation Training
The Resident Care Training Co-operative provides long-term care employees with an opportunity to complete their employer-mandated human resources orientation training through a convenient online portal.
There are four steps to completing your orientation training:
Step 1: Complete the Introduction to LTC Orientation Course
Register for the Introduction to LTC Orientation Course
After registering, you will receive two emails – one with your student number and one with your password
Please be aware that it may take up to two business days to receive your login credentials
Step 2: Register for Orientation Blocks
Training is divided into themes blocks. Your employer is responsible for assigning the specific blocks you should take based on your role within your organization.
Registration for these blocks of courses is done a little differently than the Introduction to LETC Orientation Course.
Log in to mylambton.ca
Once logged in, visit the LTC Orientation Training Registration Form – this form won't open if you haven't logged into mylambton.
Complete the form and submit
Step 3: Complete Orientation Courses through D2L
After completing the registration form, you will be given access to the necessary courses associated with the learning blocks.
If may take up to two business days before your courses will appear in D2L.
To access the courses:
Log in to mylambton.ca
Select D2L from your myhomepage
Select My Courses within D2L and your should see the orientation training courses you've registered for
Be sure to read the instructions for each micro-credential to ensure you've completed them all successfully.
Step 4: Provide Proof of Completion to your Manager
Once you've completed your micro-credential courses, a notification will appear in D2L on the envelope at the top of the screen. You can print this proof of completion and forward it to your manager electronically.
Orientation Micro-Credentials
Below is a list of micro-credentials that have been organized into training blocks to help administrators decide what to assign to each employee group:
This project is a joint collaboration between Lambton College, Vision'74 Inc., and the LTC Facilities Operators Group of Sarnia-Lambton. The project is funded by the Province of Ontario through the Micro-Credential Challenge Fund.