Lions Win Silver Medal at 2023 OCAA Women's Basketball Championship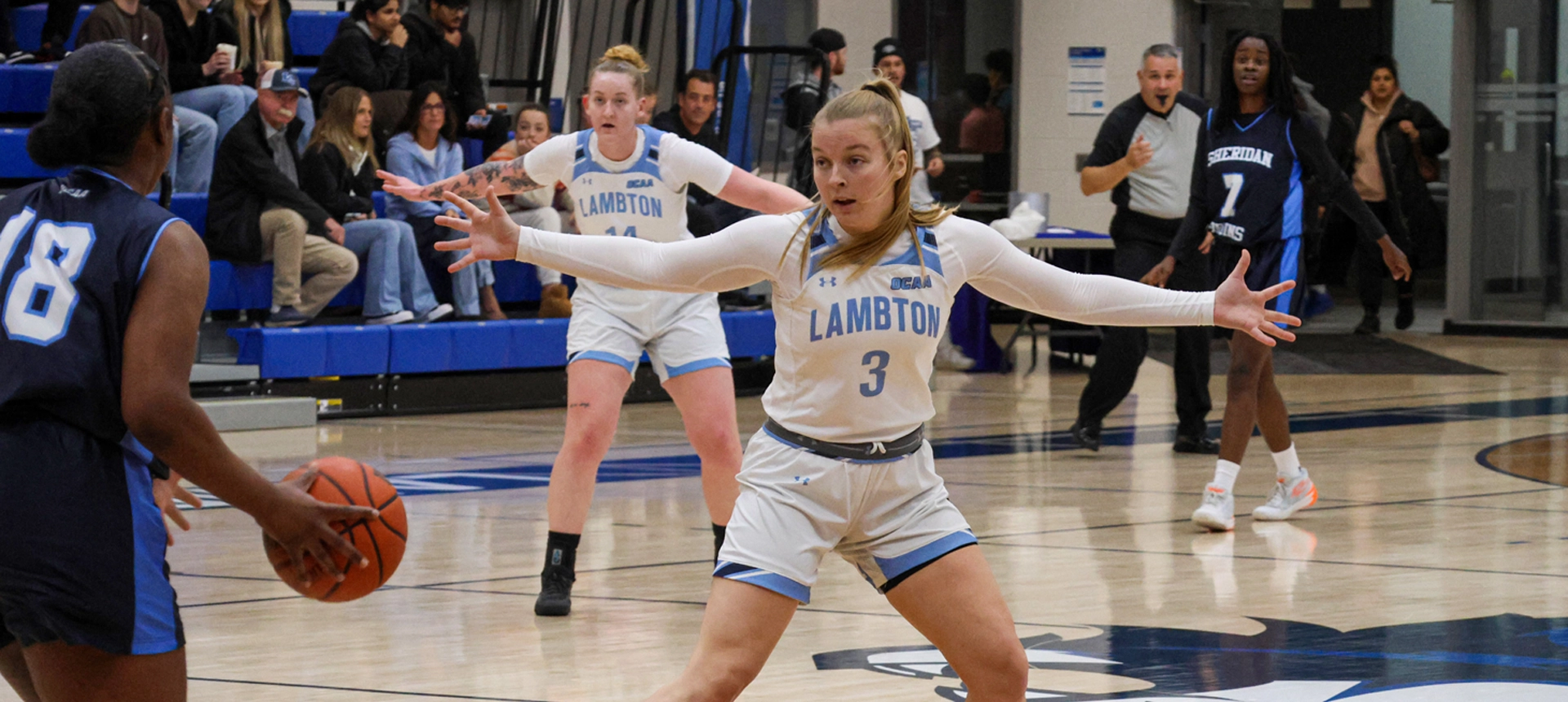 3 / 13 / 2023
SARNIA, March 13, 2023 – It was a season to remember for the Lambton College Women's Basketball Program.
Following a historical season – one that saw the program firmly establish itself among the best in the OCAA – the Lions dropped a heart breaker in the OCAA Championship Game last week, falling in overtime to the Humber Hawks, 66-62.
With their second-place finish, the Lions secured the program's first-ever medal at the top level in Women's Basketball. It marks the first medal for the Lambton Women's Basketball Program since the team won an OCAA Gold Medal in Division II back in 1989-90.
"This medal represents all the hard work and dedication we've put into the year," said second year guard Emily Van Hooft. "It caps off what's been an exciting season and is one that'll be remembered for a long time."
While emotions were high following the game, the historic moment wasn't lost on the Lions. The silver medal was the program's first in more than 30 years and was the team's first at the top level in the OCAA.
Overall, this season was one to remember for the Lions. They posted a regular season record of 13-3, which was good for second in the West Division. As a team, they were nationally ranked in 12 of the 15 weeks during the regular season, reaching as high as eighth in the country.
Head Coach Janine Day was also named OCAA Women's Basketball Coach of the Year, while the team was named the OCAA West Division Best Defensive Team. Players won a total of five individual awards.
The Lions will now begin to prepare for the 2023-24 season, and they have their sights set on returning back to the Championship Game next year.
For media inquiries or more information:
Jami Kloet
Corporate Communications Coordinator
Lambton College
Phone: 519-479-1057
Mobile: 519-328-2081