Enactus Lambton claims two runner up awards at regional competition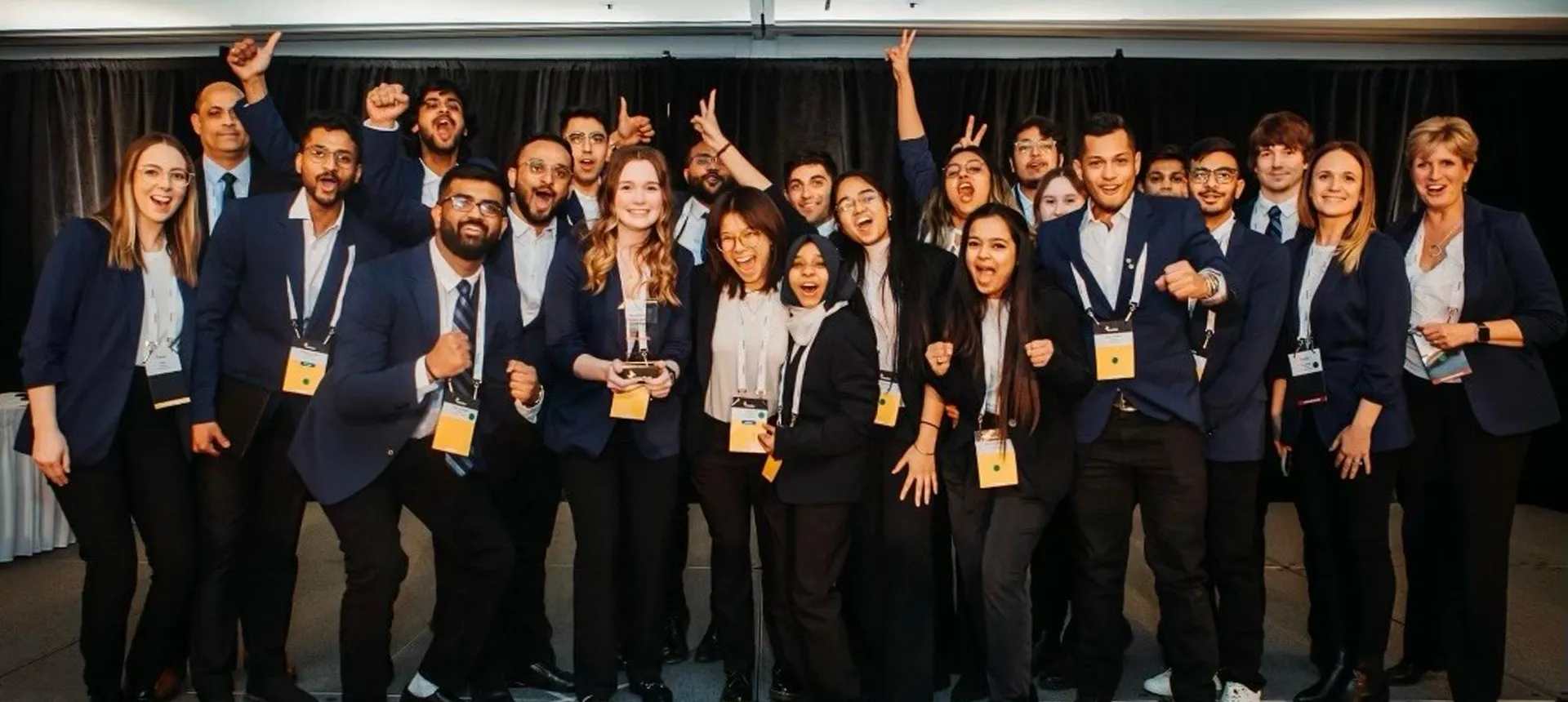 3 / 17 / 2023
SARNIA, March 17, 2023 – The continued success of Enactus Lambton's Project One Circle just landed the World Cup winning student group two second place finishes in the Central Canada Regional Competition.
Last weekend, the Lambton College team competed in the Enactus Central Canadian Championships where they were crowned Regional Runner Up in the 2023 TD Entrepreneurship Challenge and the 2023 Scotiabank Climate Action Challenge.
Presenting to the judges in person – a regional first since the pandemic began – Enactus Lambton showcased the growing success of their latest Project One Circle, which addresses food security concerns in First Nations communities by implementing greenhouses, aquaponics facilities, and food forests.
Project One Circle is the latest in series of world-class projects launched by Enactus Lambton, who claimed the Enactus World Cup in 2018 for their innovative One Seed Project, which changed the lives of rural Zambian farmers.
One Circle utilizes the same proven principles from previous projects and helps First Nations communities address issues such as skills development, entrepreneurship and financial literacy needs to help grow and sustain local economies.
Through individual needs assessments with each community they work with, the team repeatedly learned that food security, economic development, employment and a return to agriculture with land-based learning was a top priority for many First Nations communities.
For more information about Enactus Lambton and their award-winning One Circle project, go to enactuslambton.org/one-circle.
For media inquiries or more information:
Jami Kloet
Corporate Communications Coordinator
Lambton College
Phone: 519-479-1057
Mobile: 519-328-2081