PERP
Hybrid
Ontario College Graduate Certificate
SEP
Open
JAN
Open
MAY
Open
Overview
Do you already work as a Registered Practical Nurse but want to play a larger role in caring for patients in preparation and post-operative recovery? This program may be a way to get there.
This program provides Registered Practical Nurses (RPN) with the necessary knowledge and expertise to care for clients in perioperative settings. The program will consist of theoretical and lab components. Some more unique components of the program include, a transition to practice course and 240 hours of clinical practicum in a perioperative setting.
This program is intended for students who are working in a hospital setting or those who can make arrangements for a field placement at their current place of employment. Lambton College does not source field placement for students in this program.

See how Alicia fit Lambton College into her busy lifestyle and how she came to feel like she wasn't alone in her journey.
Admission Requirements
Current and valid RPN registration in Canada within the jurisdiction where you will be completing the program practicum
RPN Registration Number
After you have registered for your first course within the program, please complete the following form to submit your nursing registration number:
You will need to login to your Lambton College account to access the form.
Applications for this program are not accepted through ontariocolleges.ca.
Prior Learning Assessment
If you believe you have an equivalent level of knowledge and would like credit through Prior Learning Assessment, please contact the following to discuss assessment: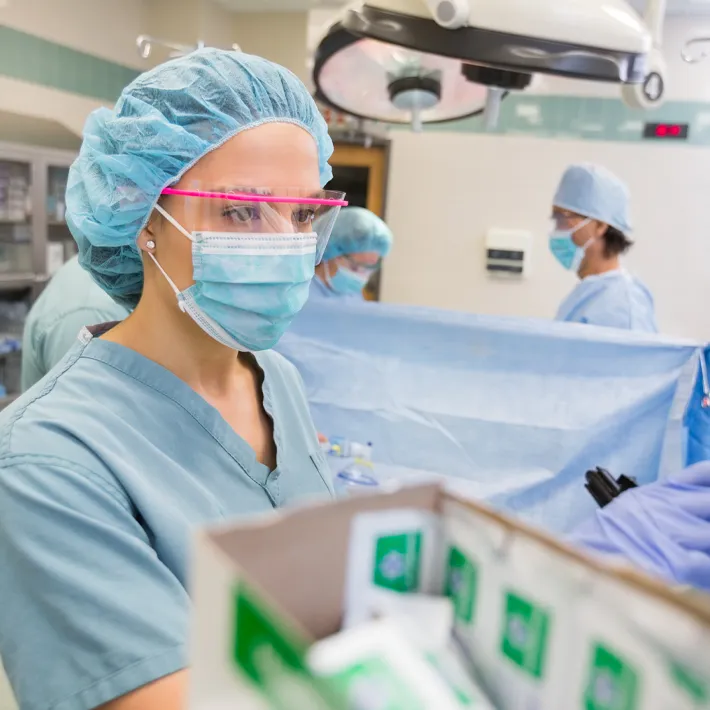 Get credit for your work experience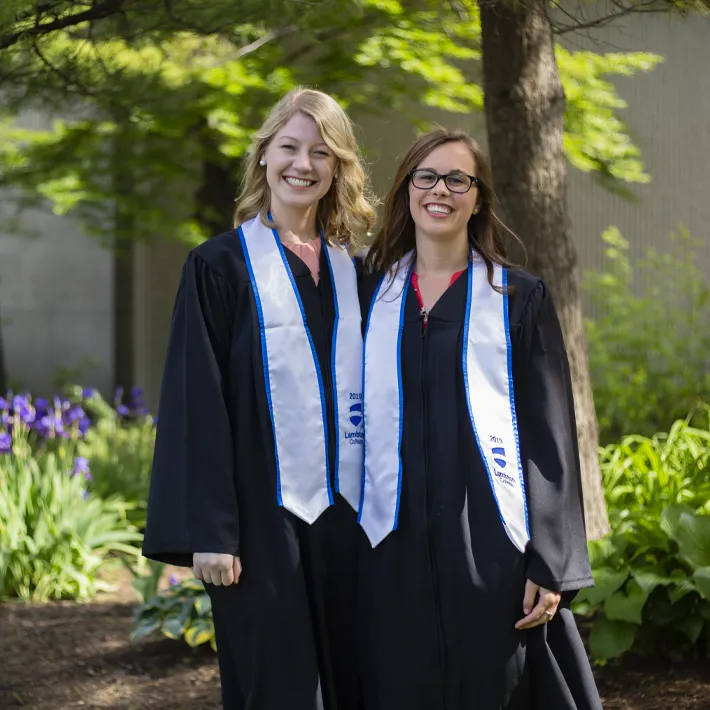 Be sure you meet admission requirements to earn your credential.

Credential Eligibility

If you are taking courses with the intention of completing this program and earning a credential, you must meet the Admission Requirements. It is your responsibility to supply proof of admission requirements to the Office of the Registrar before completing three courses in this program.

If you complete the program but fail to provide proof of admission requirements, you will be ineligible to receive your credential.
Costs
Course Fees

Exact costs can be obtained during the registration process. Visit the Course List and select an individual course for associated course fees.
Textbooks

Textbook costs may be applicable to each course. Most textbooks can be purchased through textnet.ca, but some exceptions do apply. Some courses may have software or equipment requirements that are not included in the cost of the course and are the responsibility of the student. Please see individual course pages for course-specific textbook information.
Transition to Practice Fees

Transition to Practice course fees range from $300 - $400. Travel and accommodation costs may be applicable if the student is not within driving distance of Sarnia.

Please review the Registration (2000-1-2) policy - section 23(c)(ii). Students who withdraw or change sections after registering for a Transition to Practice workshop will be subject to a $50 administration fee.
Field Placement Fees

Field placement course fees range from $300 - $400.
Technology Requirements
In order to keep pace with the requirements of each and every course in your program, Lambton College requires that each student have access to a laptop while studying at our college.
Courses
---
All theory courses must be completed prior to beginning the PERI-2012 Transition to Practice workshop. This workshop must be successfully completed before beginning the RPNF-3009 Registered Practice Nurse - Perioperative Field Placement.
Students are required to arrange their own field placement opportunity.
Have Questions?
If you have any questions about our online programs, the courses offered, the registration process, or any other Online Education related questions, reach out to us.
Contact
After Graduation
Employment Opportunities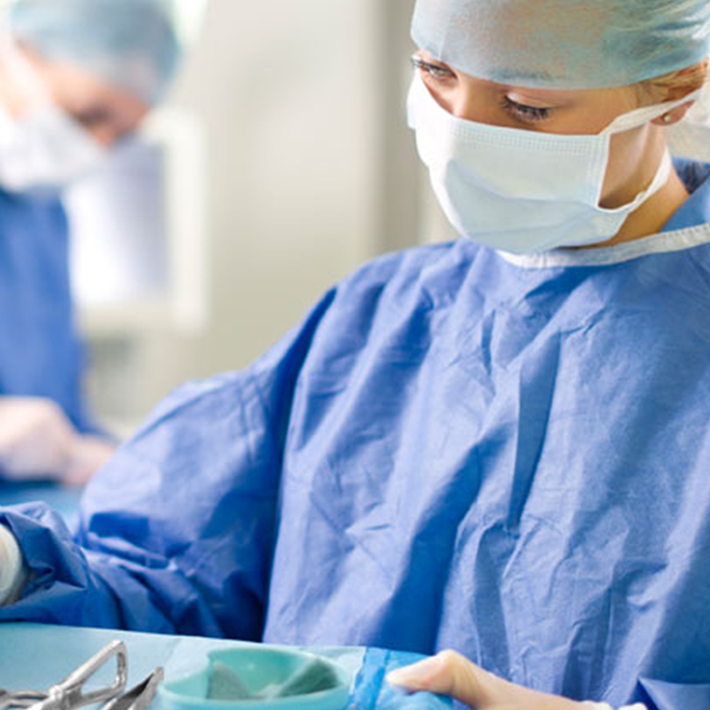 Nurses are the largest group of health care providers in Canada. Registered Nurses provide direct nursing care to patients, deliver health education programs, and provide consultative services regarding issues relevant to the practice of nursing. Registered Practical Nurses may specialize in areas such as Perioperative Nursing.
Placement
Passport to Placement Clearance
Students heading out on placement are required to complete the Passport to Placement clearance process before heading into a facility. Students considering this program should be aware that there are field and clinical placement requirements. Placement facilities may require students to have proof of certain vaccinations and police record checks.
Once you've applied, you can log in to mylambton.ca and view the program-specific Field & Clinical Placement Requirements. If you need information about these requirements before applying, please contact perinursing.online@lambtoncollege.ca.

Transition to Practice
Registering for Transition to Practice Course
Before students can register for PERI-2012 Transition to Practice they must:
Complete the four theory courses
Secure a placement
Once all three of the above requirements have been met, students will be encouraged to register for PERI-2012 Transition to Practice via the website. Students are strongly encouraged to take PERI-2012 as close to their placement start date as possible to maximize the learning.
The FREEM-9010 course is a prerequisite for PERI-2012 - without completing FREEM-9010, students will be unable to move forward in the program.

What to Expect after Registering
Once you've registered, you can expect to hear from the Perioperative Nursing department about a week before your scheduled PERI-2012 Transition to Practice course.
Location of Transition to Practice Course
The PERI-2012 Transition to Practice course is a weekend course and is held onsite at Lambton College Sarnia. It runs all day Saturday and Sunday from 8 a.m. - 5 p.m.
Credit for Prior Learning for the Transition to Practice Course
If you currently work in an Operating Room setting, there is a possibility that you may be able to earn credit through a Prior Learning Assessment. For other Prior Learning Assessment option, please contact perinursing.online@lambtoncollege.ca.
Loyalist & Durham Students
Eligibility for Loyalist and Durham college students coming to Lambton college to complete the PERI-2012 lab course, will be verified with your home college prior to the weekend lab.
Prior to registering in PERI-2012, students will need to complete the FREEM-9010 Welcome to Perioperative Nursing. This free course was designed to help students prepare for the PERI-2012 lab weekend and answer some of the commonly asked questions.

Withdrawing or Changing Sections
Please review the Registration (2000-1-2) policy - section 23(c)(ii). Students who withdraw or change sections after registering for a Transition to Practice workshop will be subject to a $50 administration fee.
How to Register for Field Placement
The perioperative nursing field placement consists of 240 hours and is usually completed over a six-week period. Registration is valid for a set period of time and placement hours must be completed within the provided time frame.
It is advised that students work out a schedule with their clinical placement provider that is beneficial to both the student and the clinical provider.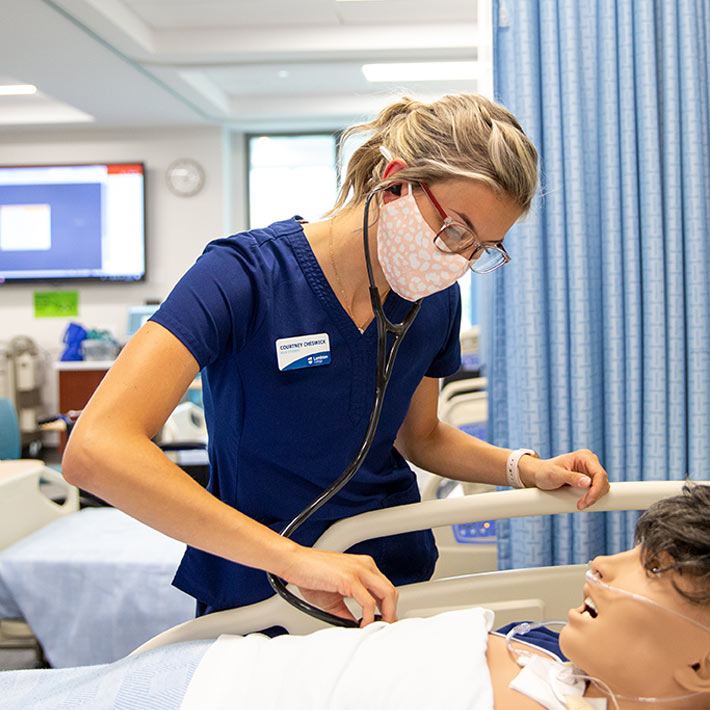 The following steps must be completed before students begin the process of finding a field placement:
Students must receive a passing grade for all four theory courses and one prep course before registering for field placement - please be aware that instructors have three weeks from the end of the term to post final grades.
Contact the perioperative nursing department at perinursing.online@lambtoncollege.ca to begin the placement process. Students will be required to meet specific requirements to be eligible to participate in placement.
Students not currently employed as nurses
This program is designed for active nurses, currently licensed and practicing within the jurisdiction where they will be completing the program placement. If you are not employed at a hospital or surgical clinic that can host your placement, please be aware that securing a placement can be a difficult process and may take a year or more. Please connect with the perioperative nursing department if you are in this situation.
More Information
FAQs
If I have not yet received my Nursing Registration Number, can I still register for the Perioperative Nursing program?

No. If you have not yet received proof of your nursing status, you are unable to register. Please refer to the admission requirements for this program for details.

How do I find out what the Perioperative Nursing courses cost and whether I need to purchase textbooks or not?

Costs for individual courses are approximated in the Costs tab of this program page. All fees are subject to change. Information on textbooks, including cost, can be found by following the link in the textbook section on each course registration page. Course registration pages can be accessed by clicking on the courses in the course list. Exact costs are posted on the course pages during the registration period.

Can I take one Perioperative Nursing online theory course at a time?

Yes, please refer to the program map for this program which is found in the course list. From the map, you will be able to see the order in which the courses should be taken.

Can I take all four of the Perioperative Nursing online theory courses at the same time?

No, please refer to the Course List page - the courses should be taken in the order they appear. Students may take courses one at a time or may often take PERI-1013 and PERI-1023 at the same time and then take PERI-1033 and PERI 1043 in the next available term.

I am trying to register for the next course in my program and have already completed the prerequisite course but the system is telling me that I do not have the prerequisite course. Why am I receiving this message?

The system does not recognize a course as complete until a final grade has been entered by the faculty. The deadline for faculty to enter grades into the system is three weeks after the course's end date. The system will not allow you to register in a course until you have a final grade for the prerequisite course(s). You can view your grades in Self Service, which can be accessed by using your Lambton College login and password.
Prepare for Success
Remember to review the important dates associated with this program - some deadlines may be different depending on how your program is delivered and what section you're enrolled in.
Technology Requirements
It is required that students purchase a laptop with a Windows operating system.
Internet Speed Requirements
For best performance for students learning remotely, an internet connection with a minimum of 40 Mbps download and 10 Mbps upload speed is recommended in order to effectively use video conferencing and remote lecture delivery software as well as, other online resources remotely. Due to the large area over which students may be dispersed, we are unable to recommend a specific provider, so you will need to inquire around your area to find one that best suits your needs.
Minimum Laptop Requirements
In order to access the internet and virtually-delivered software and courseware, student laptops should include the following at a minimum. By meeting the following specifications, students will be equipped to access software and courseware on their laptop through the internet:
Intel i3 Processor or equivalent
4 GB of RAM or more
100 GB HDD or more
HD Graphics
Webcam with a microphone
Wireless 802.11n/ac 5ghz capable
Windows Operating System (Windows 10)
Software
To ensure students are getting the most our of their classroom experience, some software will be required.
Lambton College has made this software easily accessible online. Students can leverage our Microsoft Office 365 software packages and services. In addition, much of the software you require for your courses will be available on demand for use on any device - on or off campus.