Student Supports
Lambton College works closely with the Indigenous Education Council, Indigenous communities and organizations, and the Indigenous Student Council and Centre to ensure Indigenous ceremonies and workshops are available to students.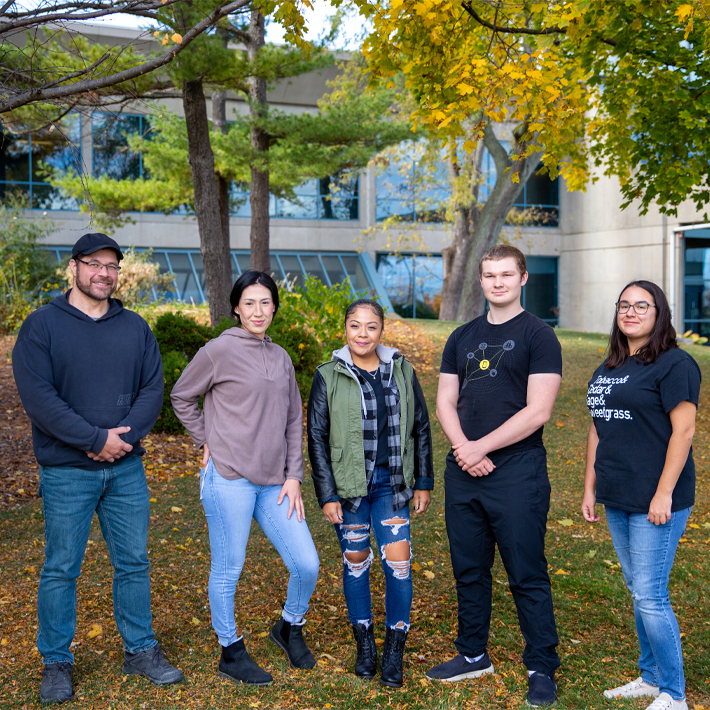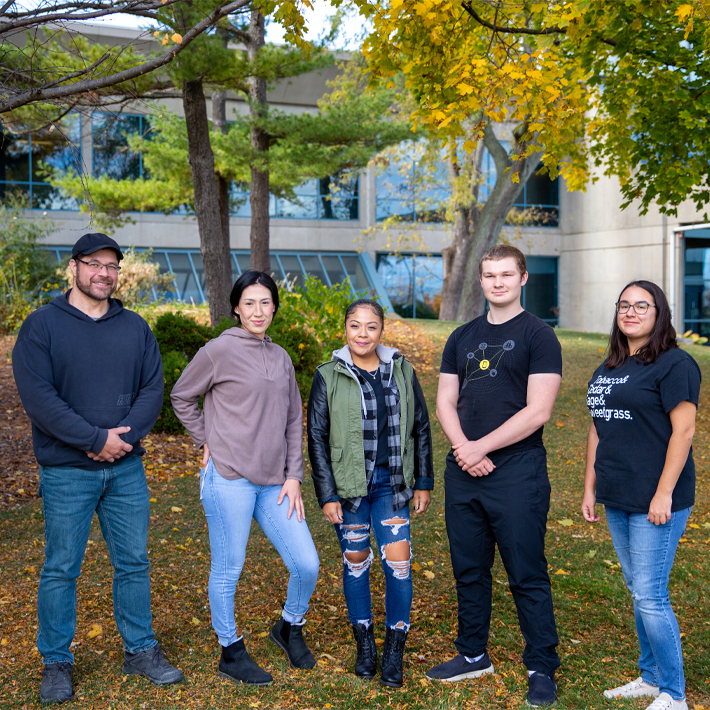 Indigenous Student Council
The Indigenous Student Council promotes and supports a sense of community for Indigenous students while studying at Lambton College. Meeting on a regular basis, they enhance cultural awareness on campus by planning cultural events and supporting opportunities for student connection.
The Council works closely with the Indigenous Student Centre staff and meets regularly to:
Plan cultural events
Host information sessions
Plan and host student socials
Participating in the Indigenous Student Council offers an opportunity for Indigenous students to enhance their leadership skills while meeting new friends. Positions are voluntary and include executive and general council members. This student group is a positive and recognized presence at Lambton College.

Learning from our Elders
Elders have a lived experience that comes with time. They carry stories, teachings, and knowledge that provides a balance to their academic journey. Lambton College has relationships with several Elders who visit the Centre to meet and talk with students throughout their college journey.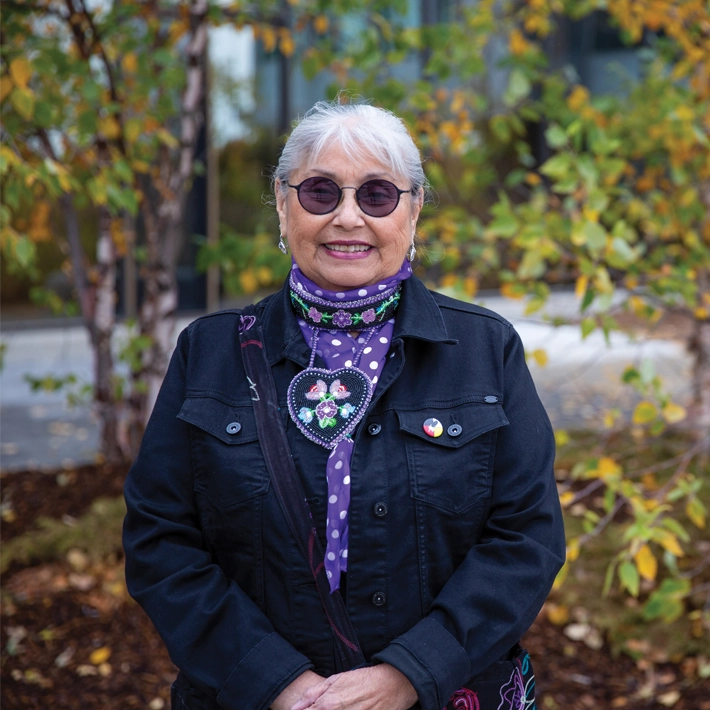 Marie provides traditional teachings to the Indigenous students.

Meet Marie Short
Marie Short is a traditional Elder from Walpole Island First Nation. Marie is a mother, grandmother, and great-grandmother. She is a traditional dancer, craftsperson, and practices traditional ceremonies. Marie provides traditional teachings to the Indigenous students at Lambton College.
"It is an honour for me to come here to Lambton College and help these young adults step back in time and pick up those things that rightfully belong to them." - Marie Short
Honouring Traditions
Providing access to cultural events is key to supporting the holistic well-being of Indigenous learners at Lambton College.
Current activities offered include:
Elder Visits
Moon Ceremonies
Medicine Wheel Teachings
Sweat Lodge Ceremonies
Sharing Circles
Round Dance
Pow Wow
Traditional Medicines
Roles & Responsibilities
Beading
Moccasin Making
Indigenous Language
Tours & Outreach
If you're interested in visiting the College, we are more than happy to customize a tour to suit your areas of interest. Personal or group tours can be developed to include the following:
Classrooms & Specialized Labs
Available Supports
Faculty
Larger tours are welcome. Please contact the Indigenous Support Team if you have a high school class, employment group, or an Ontario Works group interested in touring the campus.
We visit high schools, Indigenous organizations, and First Nations communities and participate in outreach events.

Indigenous Organizations
Local First Nation Communities
Aamjiwnaang First Nation
Munsee-Delaware First Nation
Delaware of the Thames (Moraviantown)
Caldwell First Nation

National Organizations

Aboriginal Tourism Canada
Centre for Indigenous Environmental Resources
Indian Claims Commission
Aboriginal Human Resource Council
Sarnia Organizations

Sarnia-Lambton Native Friendship Centre
Native Child & Family Services
Little Friends: Child & Family Development Centre
Chippewas of Sarnia Business Park