Annual Medical Insurance
Medical Insurance Fee
$700 per year provided by guard.me
Emergency medical insurance is mandatory for all international students at Lambton College. This includes students who are full-time and part-time and who are on a co-op. This insurance is provided by guard.me - a third-party insurance provider.
International students at Lambton College are not permitted to opt-out of the medical insurance fee, but this does not prevent students from purchasing additional coverage from other insurance providers.
To review the Benefit Summary that includes both emergency and non-emergency coverage, please refer to policy documents for guard.me at Lambton.
In Case of Emergency
Contact records@queenscollege.ca in emergency situations. Annual ecards are sent to your myLambton email directly from guard.me.

Coverage Periods
Periods below are based on what term your studies began:
Fall Term - Sep 1 - Aug 31
Winter Term - Jan 1 - Dec 31
Spring Term - May 1 - Apr 30
New Students
Coverage is effective 30 days before start of each coverage period for NEW students.
If students are arriving more than 30 days before their program starts, they are eligible to purchase additional medical insurance from guard.me. Early arrival is a one-time purchase only and cannot be purchased beyond the program start date.
Coverage Overview
Review the following for a quick overview of what your guard.me insurance coverage includes:
Coverage does not include over-the-counter medication.
Coverage is for registered students of Lambton College - coverage does not extend to spouses or children. Spouses and/or children may be added to your coverage for a supplemental fee.
Guard.me does not - nor is it intended to - replace the coverage under the Ontario Health Insurance Plan for yourself or any member of your family.
The guard.me policy is for emergency health care coverage during one's study period and includes only a basic package that is subject to change on an annual basis. Not all conditions are covered and prospective international students are strongly encouraged to review the coverage details before arriving in Canada. This will allow time to purchase additional coverage before departing your country if needed.
Lambton College is not responsible for any of the costs of any form of health care services received or sought by the student.
Tuition must be paid in full in order for the guard.me policy to be effective.
FAQ
Hear Lucia Quigley discuss some common questions she receives about the guard.me Insurance Coverage.
Clinics & Hospitals with Direct Billing

To search for a clinic or hospital that uses direct billing, please refer to the GuardMe Clinic Search Page or select a location from the drop-down menus:
Appletree Medical Group (Parkside) - Preferred

4062 Confederation Parkway
Mississauga, ON
647-722-2370

Appletree Medical Group (Fairview)

3355 Hurontario Street
Mississauga, ON
905-281-0115

Square One Medical

4175 Confederation Parkway, Units 1 & 2
Mississauga, ON
905-848-4880
Credit Valley Hospital

3300 Eglington Avenue W
Mississauga, ON
905-813-4141

Mississauga Hospital

100 Queensway W
Mississauga, ON
905-848-7100

Queensway Health Centre

150 Sherway Drive
Etobicoke, ON
416-259-6671

William Osler Health System

101 Humber College Blvd
Brampton, ON
416-494-2120
Personal Counselling
Meet privately with our Psychotherapists. Personal counselling is available to all international students at no additional cost. Queen's College's psychotherapists will also offer live seminars on various Mental Health and Wellness topics and one-on-one sessions monthly.
Scheduling an Appointment
To schedule a appointment for personal counselling, please schedule a one-on-one appointment with our Registered Psychotherapists:
Contact Registered Psychotherapists by email at: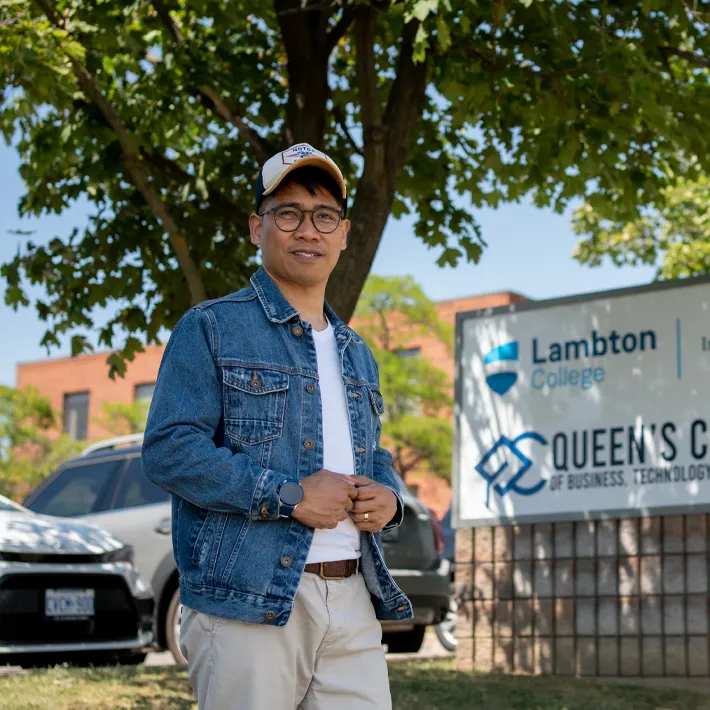 Schedule a one-on-one appointment with our Registered Psychotherapist.
Why Seek Personal Counselling
Students may want to seek personal counselling if they are experiencing any of the following:
Difficulty managing student stress associated with exams or academic performance or school in general
Lack of motivation or difficulty concentrating
Struggling to adjust to life in Canada
Feeling anxious
Experiencing depression, feelings of loneliness, isolation, or thinking of harming oneself or others
Coping with grief or loss
Tensions with family members, friends, or roommates
Relationship concerns
Alcohol or drug use
Sexual assault
Crisis or trauma support
Housing or food security issues
Mental Health Support

Support for Students
Student can access keep.meSAFE - a global mental health support for students.
This support platform is accessible from anywhere in the world, day or night for mental health support. This includes crisis support from certified counsellors by phone or Android or IOS app.
Students can also access mental health and well being webinars on various topics throughout the term.
Service available to anyone experiencing mental health problems, crisis, or thoughts of suicide
Call - 1-833-456-4566
Text - 45645 (4 p.m. - Midnight EST)
Indus is here to help international students with settlement counselling and orientation to Canada; employment opportunities and regulations; housing, healthcare and financial support; referrals to appropriate community resources,; assistance with documentation and form completion. Let us know what your needs are and we will support you. Locations in Mississauga, Brampton, and Oakville.
905-459-4776 x 239
Connex Ontario provides free and confidential health services information for people experiencing problems with alcohol, drugs, mental illness, and/or gambling. We are funded by te Government of Ontario. Our information and referral services are live and answered 24/7.
1-866-531-2600
Family Services Toronto helps people face a wide variety of life challenges. For almost 100 years, they have been assisting families and individuals through counselling, community development, advocacy, and public education programs. Services are available to everyone who lives and works in Toronto (including international students). Free counselling - Wednesdays at 355 Church Street - 3:30 p.m. - 7:30 p.m. (last registration is 6:15 p.m.)
416-595-9618
Crisis Services Canada evolved our of the Canadian Distress Line Network - a national network of existing distress, crisis, and suicide prevention line services.
Call 1-833-456-4566 (available 24/7)
Text 45645 (4 p.m. - 12 a.m. daily)
A voluntary, non-profit women's organization run by and for South Asian women. Supports South Asian women and empowers women to develop their social and cultural potential.
416-537-2276
800 Lansdowne Avenue, Unit 1, Toronto ON
Provides 24/7 confidential support services for post-secondary students in Ontario by phone or text messaging.
Call 1-866-925-5454
Text GOOD2TALKON to 686868
Provides online support community and is accessible 24/7 across Canada. Please use your student email to register and find peer support after hours.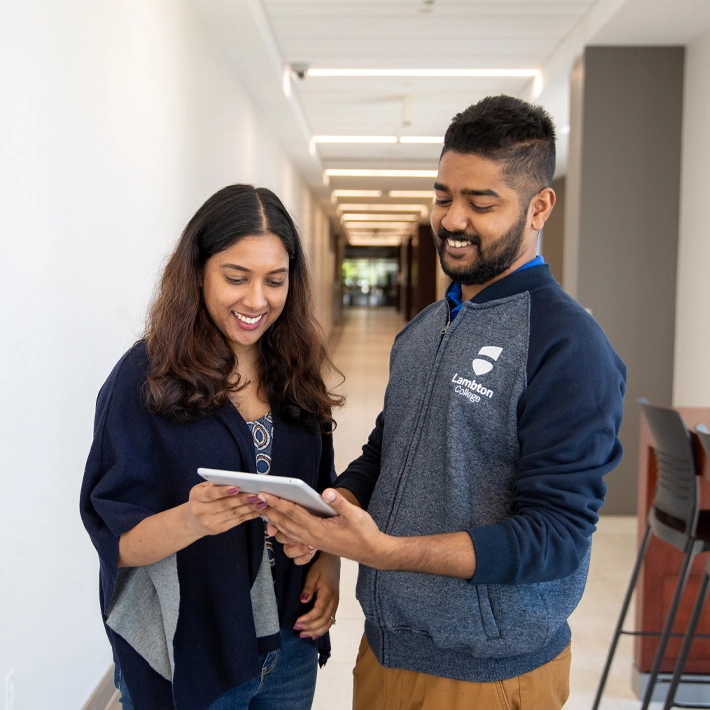 Feel welcome and supported in our safe space where peers help peers.

Peer-to-Peer Support
Our peer-to-peer supports are designed to help students who need emotional support and one-to-one connection with fellow students on campus.
Peer mentors are both passionate about mental health and helping others. Through orientation and training, they are able to help their peers through one-on-on conversations, suggesting coping strategies and connecting students with resources.